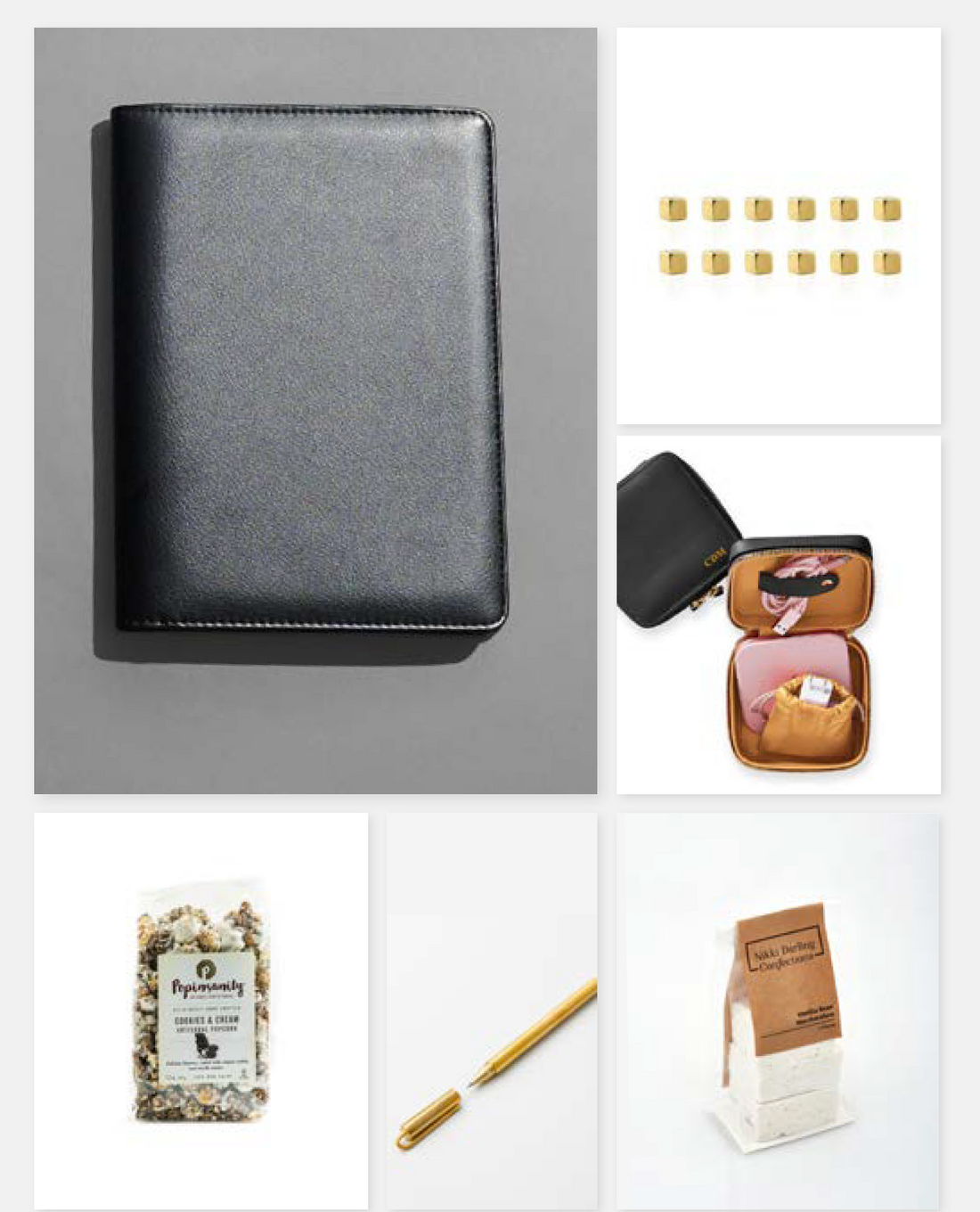 Free shipping for all orders
Live customer support during business hours.
Embossed custom initials: Please input custom initials in the 'Leave a gift message' box on the SHOPPING CART page. 
Includes: 
Brass pen: Sturdy and utilitarian, this pen is cast in solid brass. Its minimalist style balances form and function. For a smooth writing action whenever you need it. Up a mountain or in a meeting, this hardwearing stationary will not let you down.
Cube Mighties: Display and organize photos, notes, paperclips and more with the chromed cube mighties® magnets. Made of naturally occurring elements, rare earth (neodymium) magnets are substantially stronger than any other common magnets. Each cube mighties magnet is powerful enough to hold 12 sheets of standard letter paper. Proudly women owned startup.
Vegan leather tech case with removable pouch: A quick and easy storage solution that keeps work areas clutter free and cords and small tech readily available for the on the go individual.
Popinsanity: Made in Brooklyn, gourmet artisan popcorn, drizzled with cookies and cream for an insane crunch. This treat supports local businesses!
Giant handmade marshmallows: Fluffy marshmallows with a classic flavor profile of butterscotch with toasted brown sugar notes, made naturally with no artificial flavor. Proudly women owned startup.
Curated Selection
Every gift box contains a handpicked selection of the finest products, ensuring quality and excellence in every box.
Packaged with love
We believe that gifts are like people. Infuse them with love and they will transform into something beautiful.
Hassle-free
Select. Send. Smile. It's that easy.
Our past clients