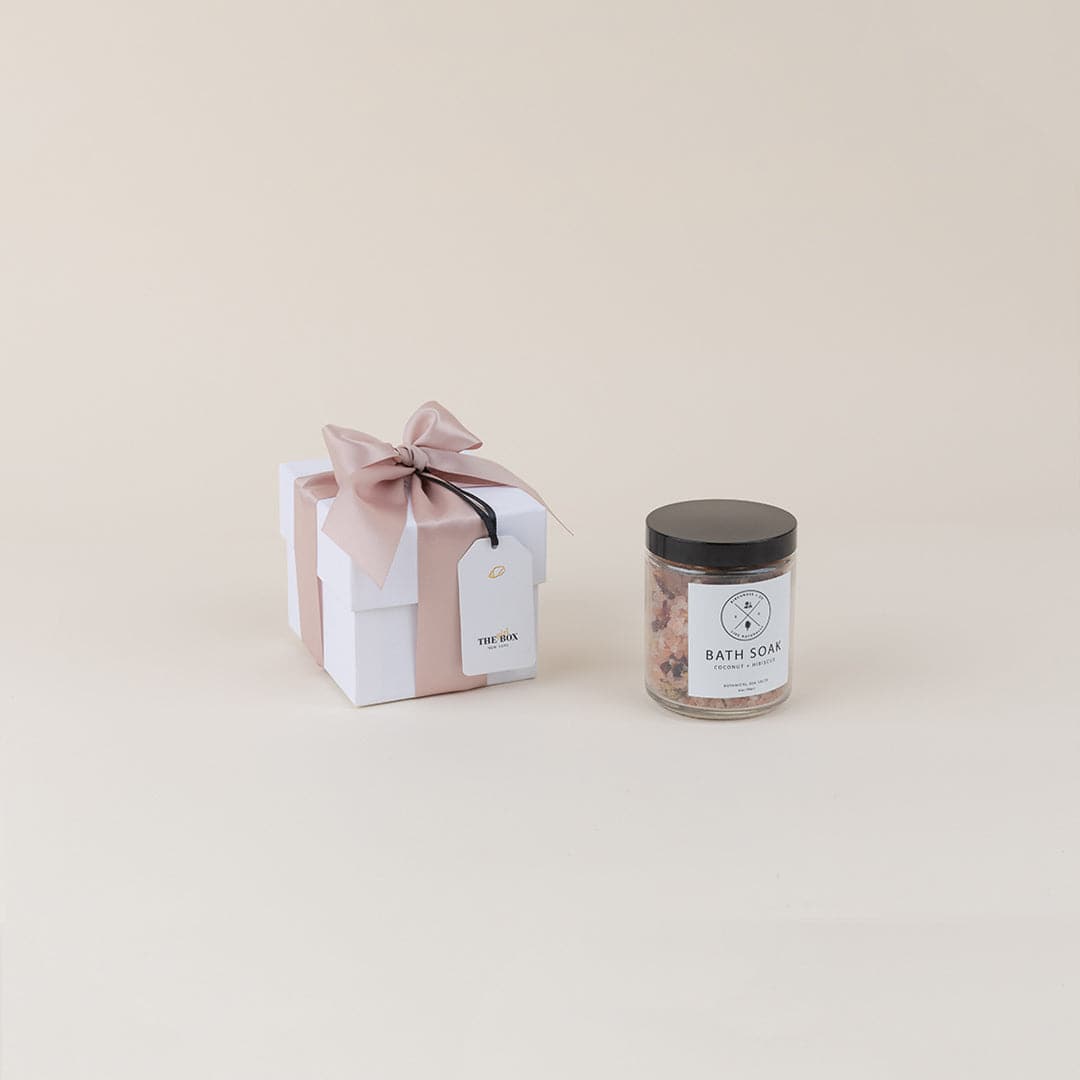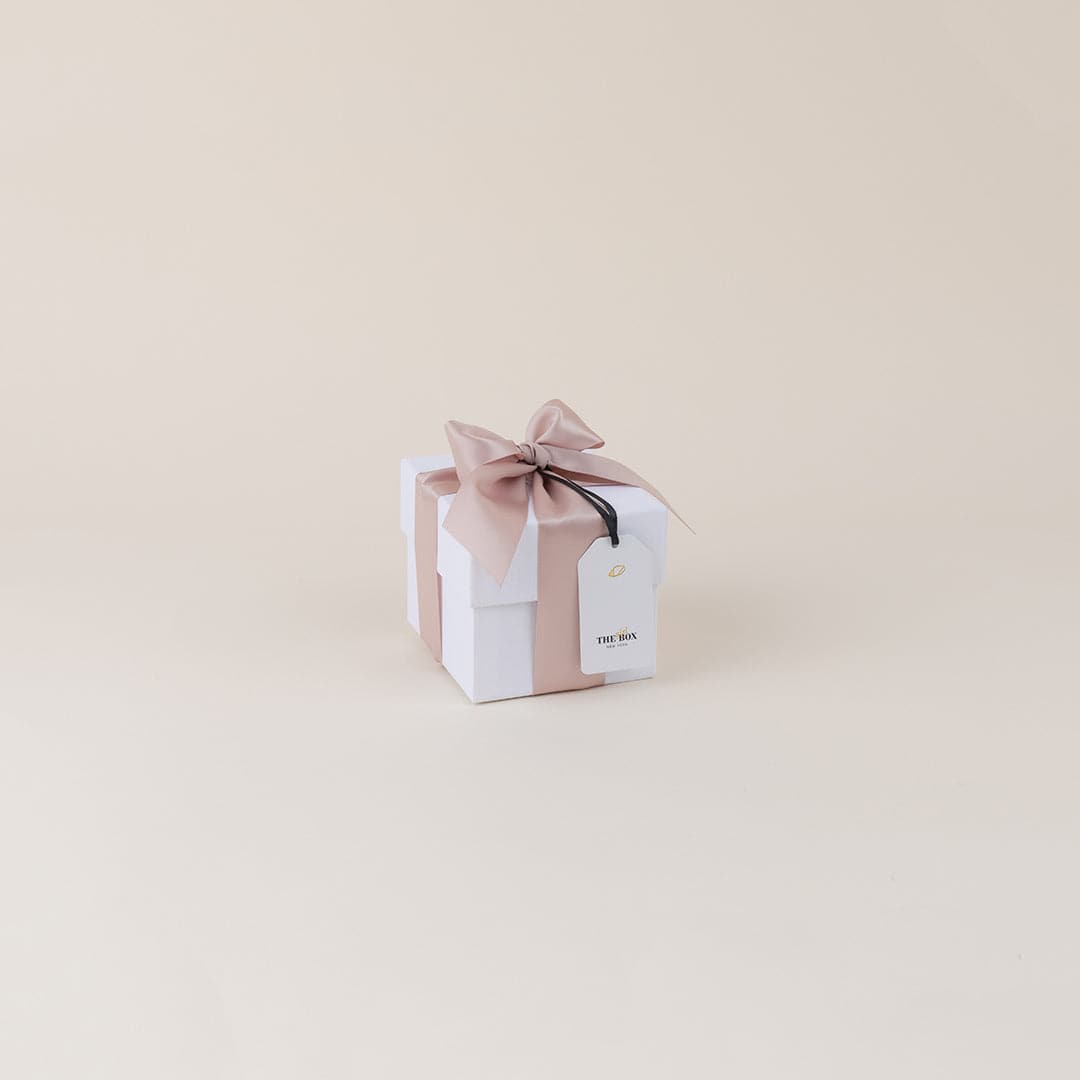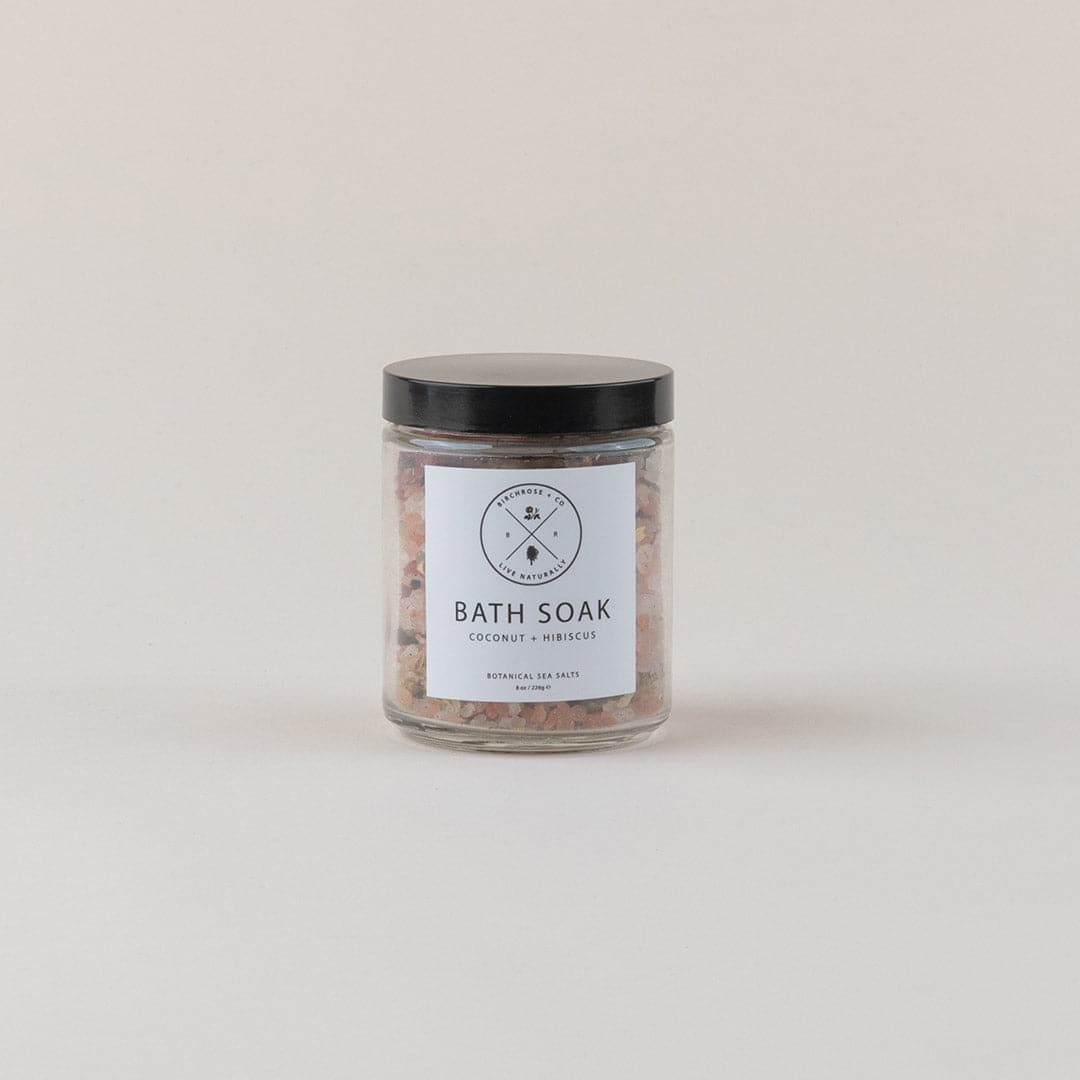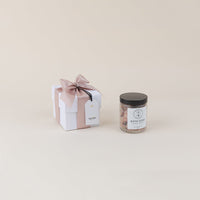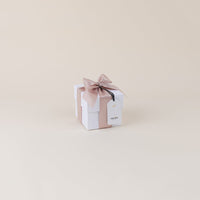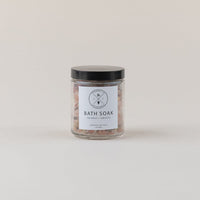 Luxury Bath Salts Gift Box For Her
Free shipping for all orders
Live customer support during business hours.
Our mini line is the perfect way to try your hand at gifting with TheBoxNY and see what the buzz is all about!
Who is this for?: your designer obsessed girlfriend, your classy mom, your soon to be fiancée, your high-end elegant client or service professional 
What's the occasion?: your amazing proposal, holiday gift, she needs some self care time, thank you gift, she's working too hard, you need to apologize (shhh… we won't tell ;) ) client appreciation gift, professional corporate gift
What's inside?: Some gorgeous high end bath salts with real rose petals that will stunning on her bath display… But really, it's our soft blush bows & designer look that will wow her!
Coconut & Hibiscus Bath Soak; by BirchRose+Co: The stunning mixture of Himalayan pink salt & dried flower petals will captivate their senses by its sheer beauty & light, refreshing scent. This muscle-relaxing blend of soothing minerals & organic flowers creates an irresistible bath soak. *Certified organic *8oz
Fine Linen Gift Box; by TheBoxNY: Packaged in our signature, hot stamped, fine linen gift box, with blush ribbon bow & TheBathBox tag. Includes 1 small box, reusable as a beautiful storage option for keepsakes, or as a catchall around the house. 
Sara's Note:
Created by California native Beckah, BirchRose + Co's organic textures, vibrant colors & one-of-a-kind aromas meld to form the most soothing, relaxing bathing experience. For that bath-obsessed friend, this is a self-care must have. 
Curated Selection
Every gift box contains a handpicked selection of the finest products, ensuring quality and excellence in every box.
Packaged with love
We believe that gifts are like people. Infuse them with love and they will transform into something beautiful.
Hassle-free
Select. Send. Smile. It's that easy.
Hi! Just wanted to share how much Kerri loved her gift. The presentation blew her away! Thank you!
Our past clients