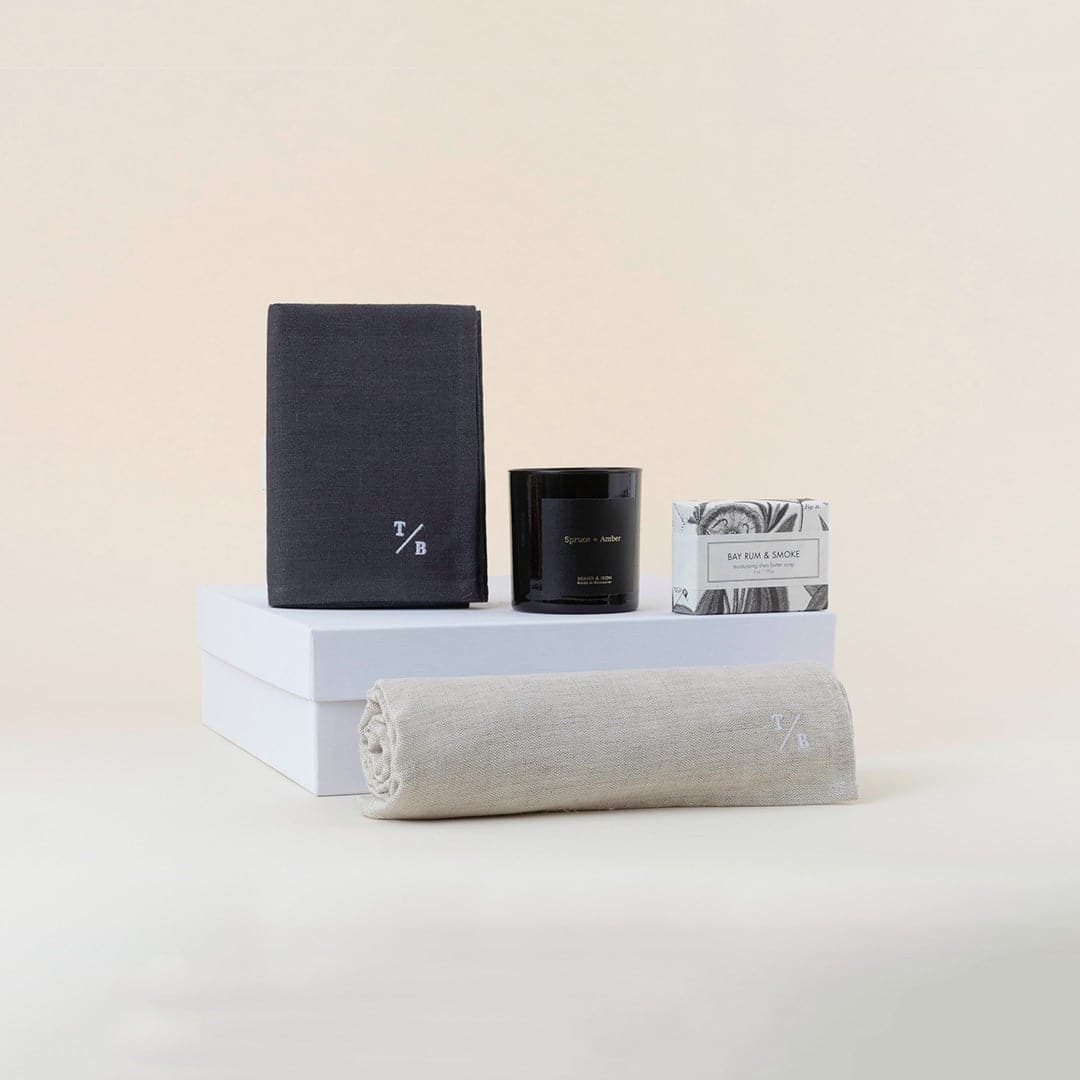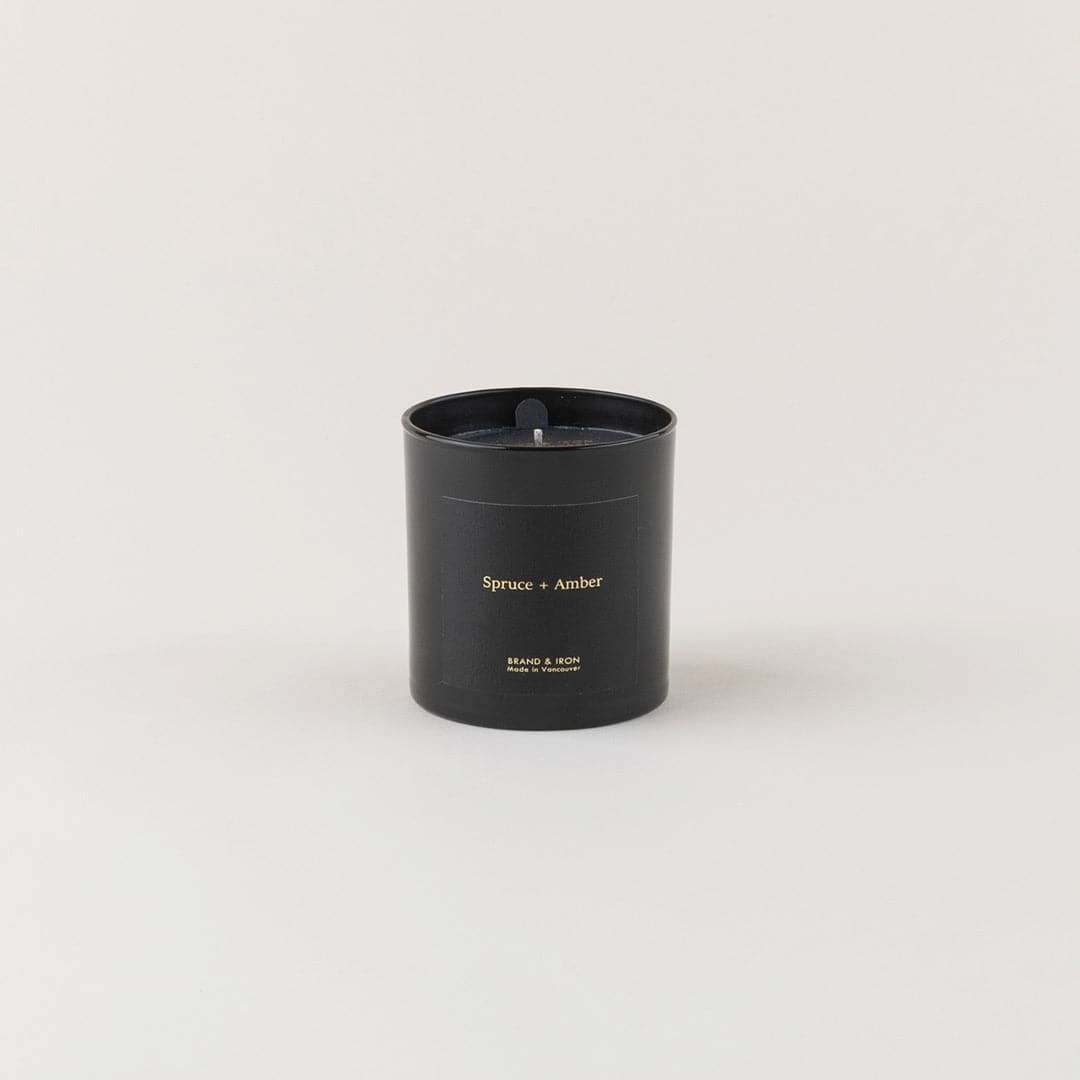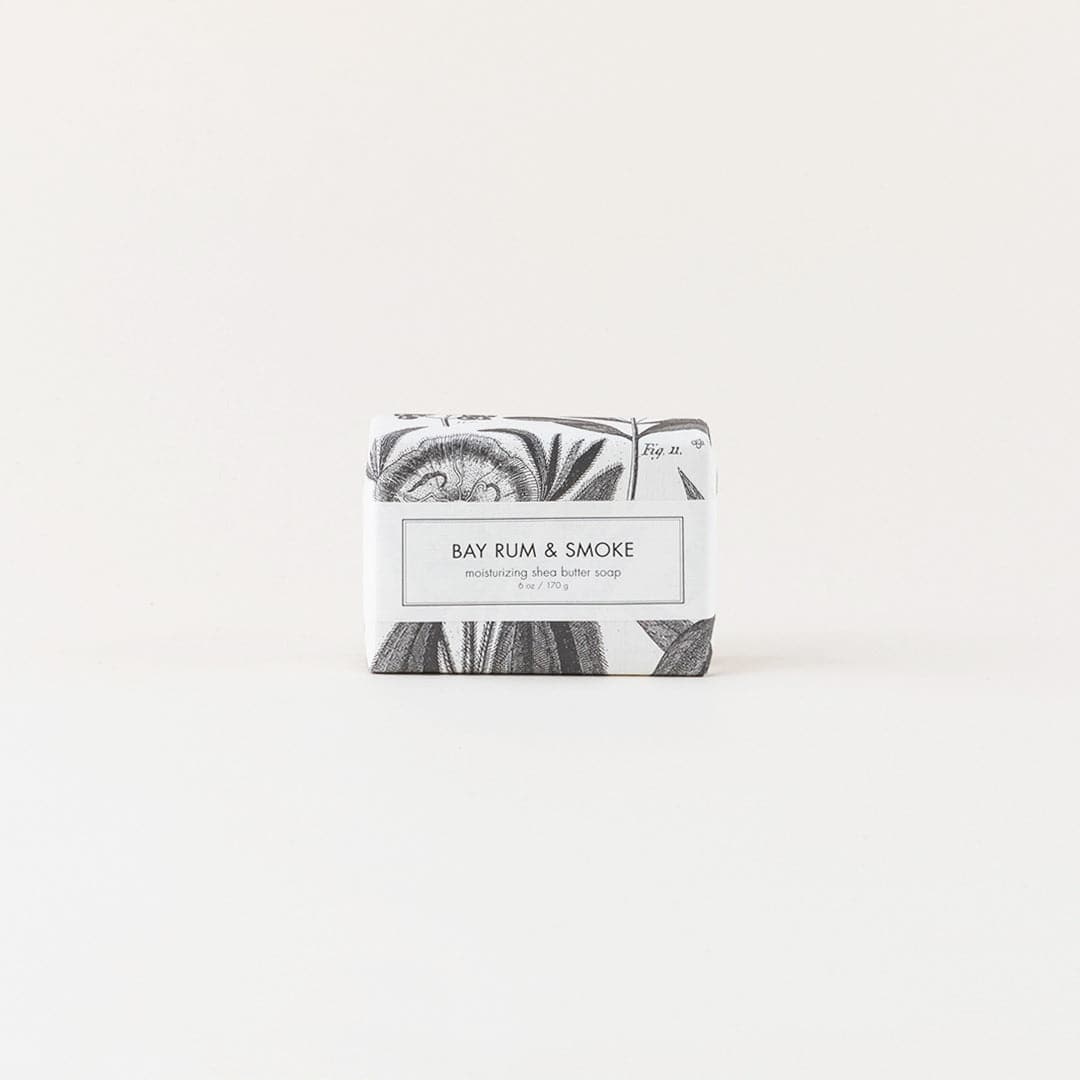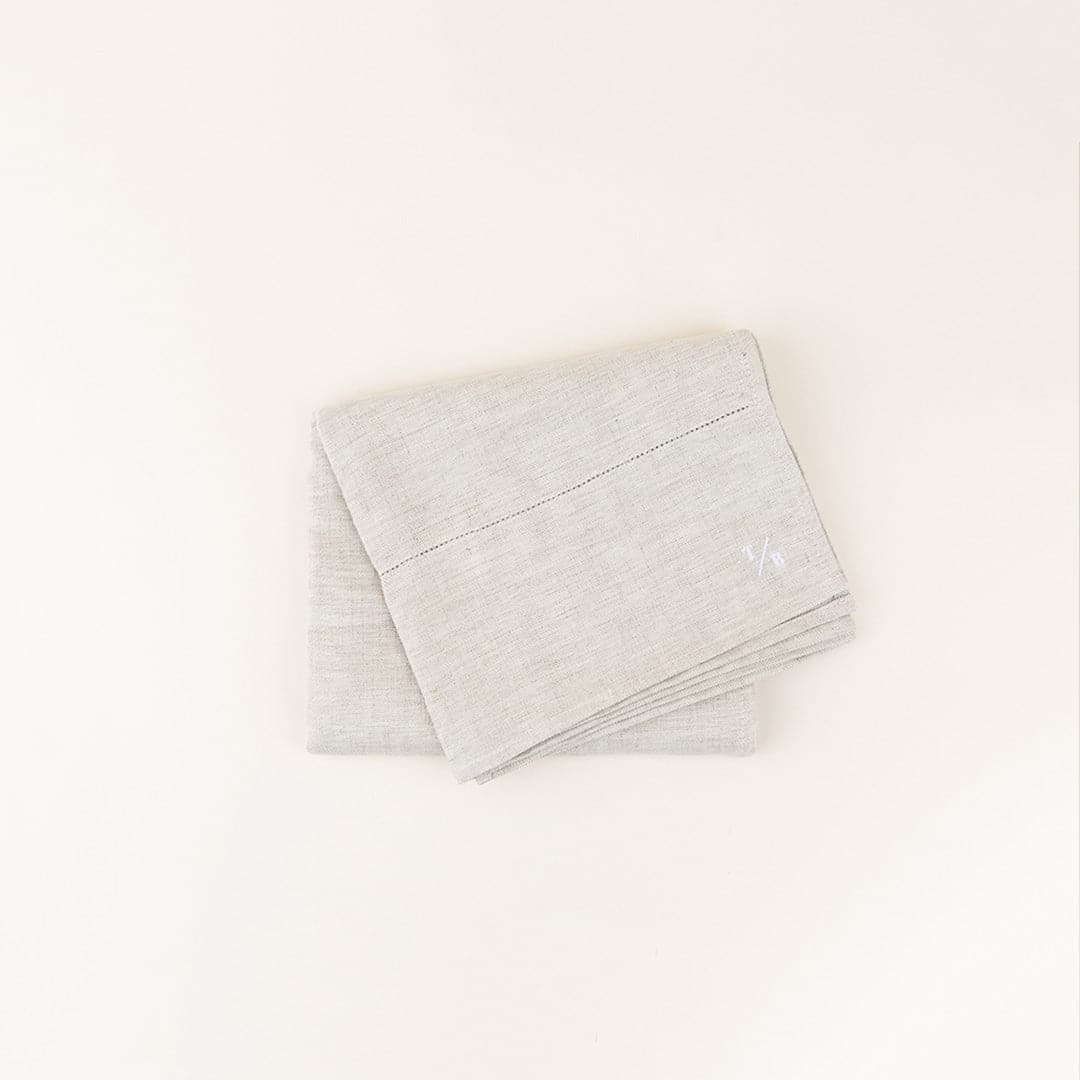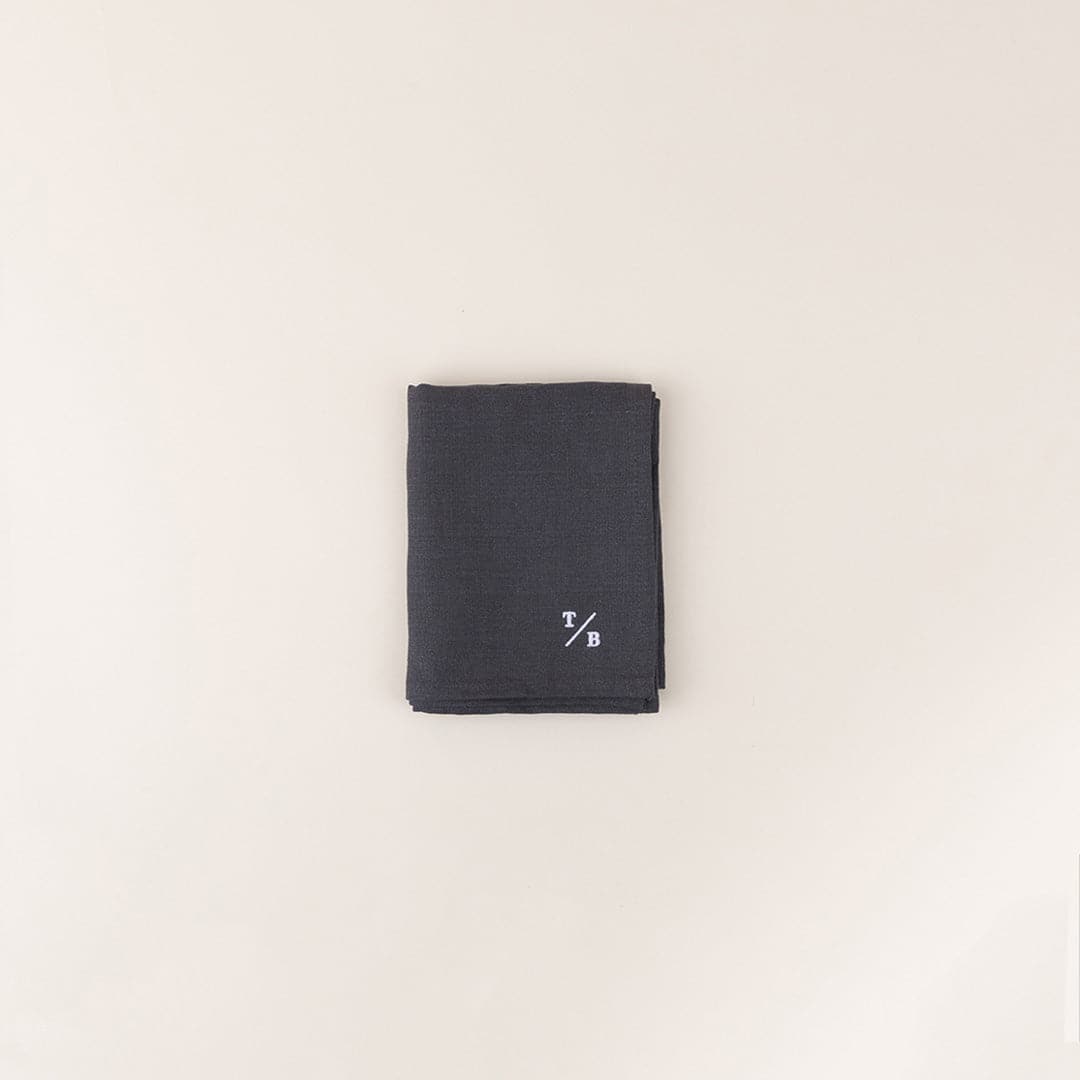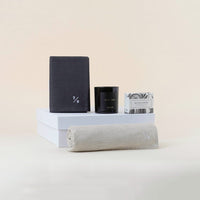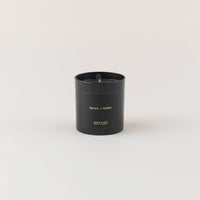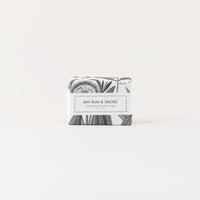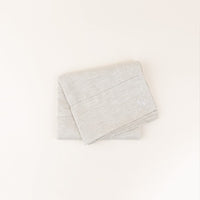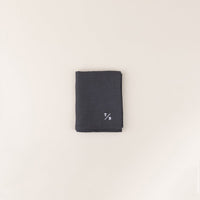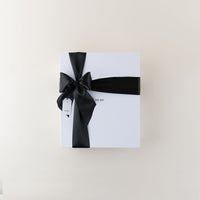 TheGuyBox Ultimate Candle & Soap Gift Box
Free shipping for all orders
Live customer support during business hours.
Who is this for?: your boyfriend who already has everything, your dapper dad, your fiancé or husband, your high-end, elegant client or service professional
What's the occasion?: when you're sick of the same old tie clips & sweater gift, you want to tell him you're pregnant, holiday gift, you need to apologize (shhh… we won't tell ;) ) something gorgeous for him that you won't hate on the nightstand., client appreciation gift & professional corporate gift
What's inside?: Our designer linen towels, masculine scented black glass candle and gorgeous, high-end soap bar… But really, it's our gift box & elevated manly designer look that will wow him!
Main Box Dimensions: 12.5 x 9 x 3.5" 
Monogrammed Linen Hand Towel; by TheBoxNY Linens: Our stylish charcoal linen hand & face towel will immediately elevate any modern or traditional bath. Hand monogrammed with our effortlessly minimal monogram. 
Bay Rum & Smoke Bath Bar; by Formulary55: A moisturizing shea butter soap, the scent profile on this bar is masculine and clean. A combination of roasted tea leaves, tobacco, cedarwood & Sicilian lemon, wrapped in Formulary 55's elegant trademark botanical illustrations. 
Spruce & Amber Candle; by Brand&Iron: Deep notes of spruce & amber combine with bright scents of sage & citrus to form this fabulous masculine aroma. Hand poured in Brand&Iron's Vancouver studio with all natural ingredients.
Fine Linen Gift Box; by TheBoxNY: Packaged in our signature, hot stamped, fine linen gift box, with ink satin ribbon bow, monogrammed tissue paper & TheGuyBox tag. Includes 1 large box, reusable as a beautiful storage option for keepsakes, or as a catchall around the house. 
Curated Selection
Every gift box contains a handpicked selection of the finest products, ensuring quality and excellence in every box.
Packaged with love
We believe that gifts are like people. Infuse them with love and they will transform into something beautiful.
Hassle-free
Select. Send. Smile. It's that easy.
Our past clients