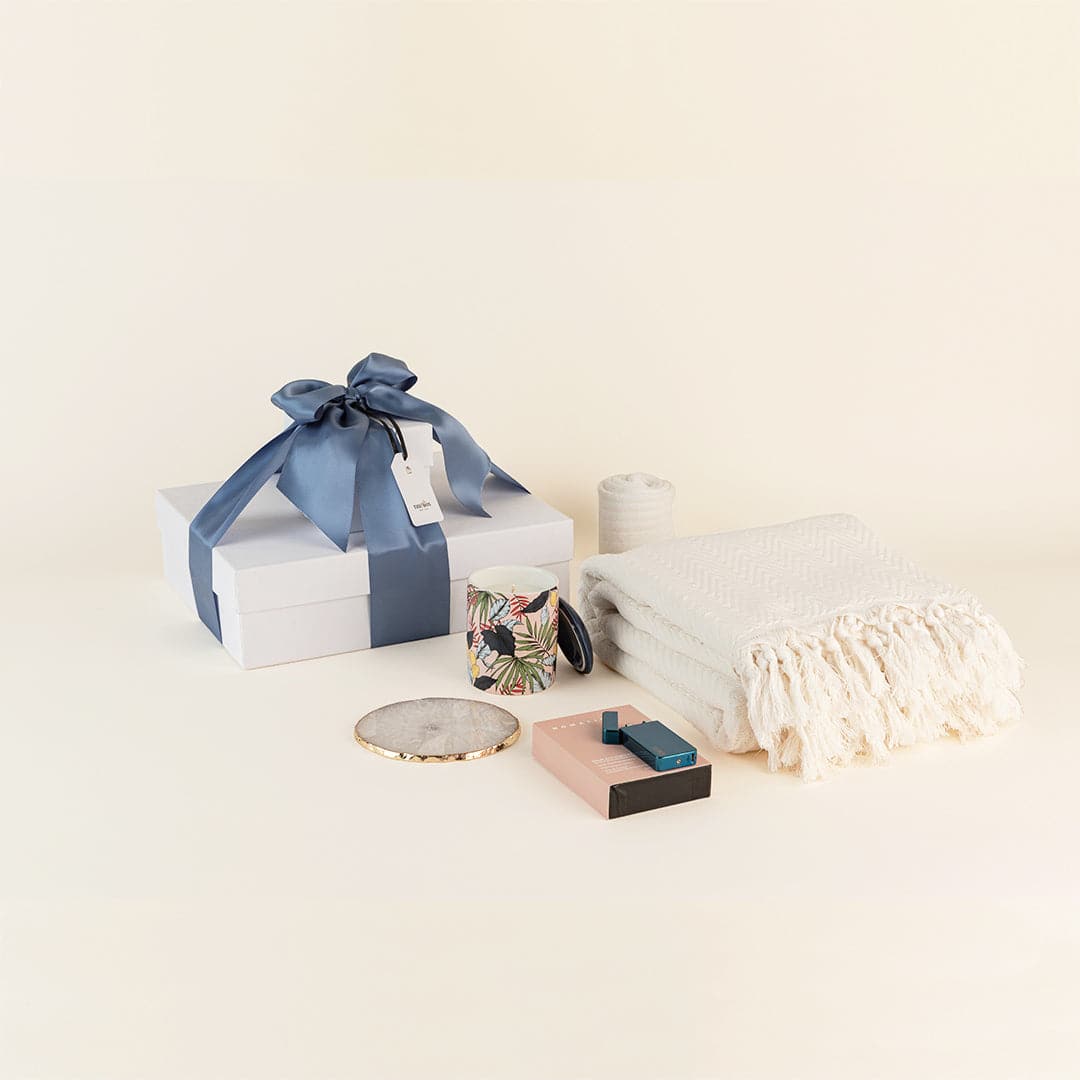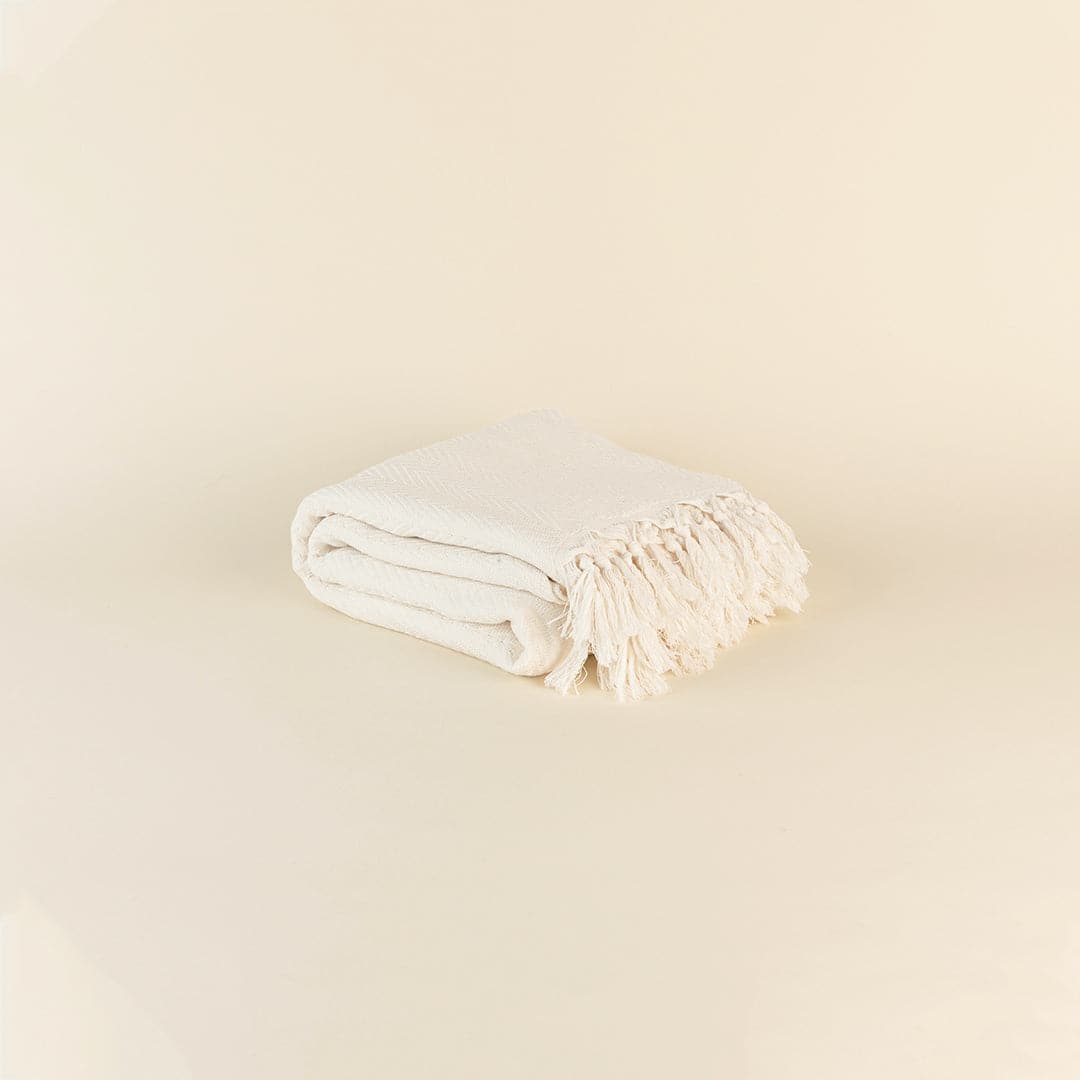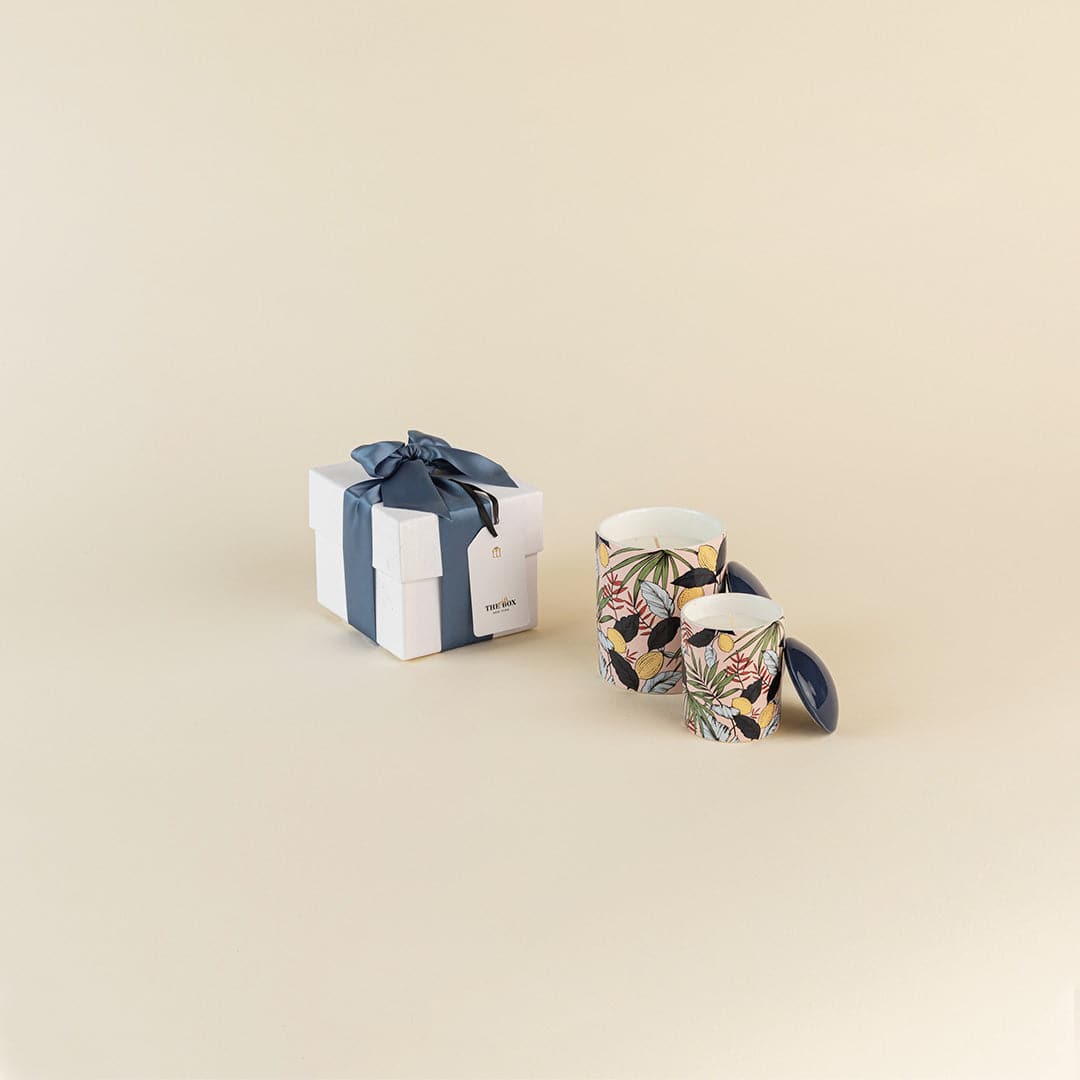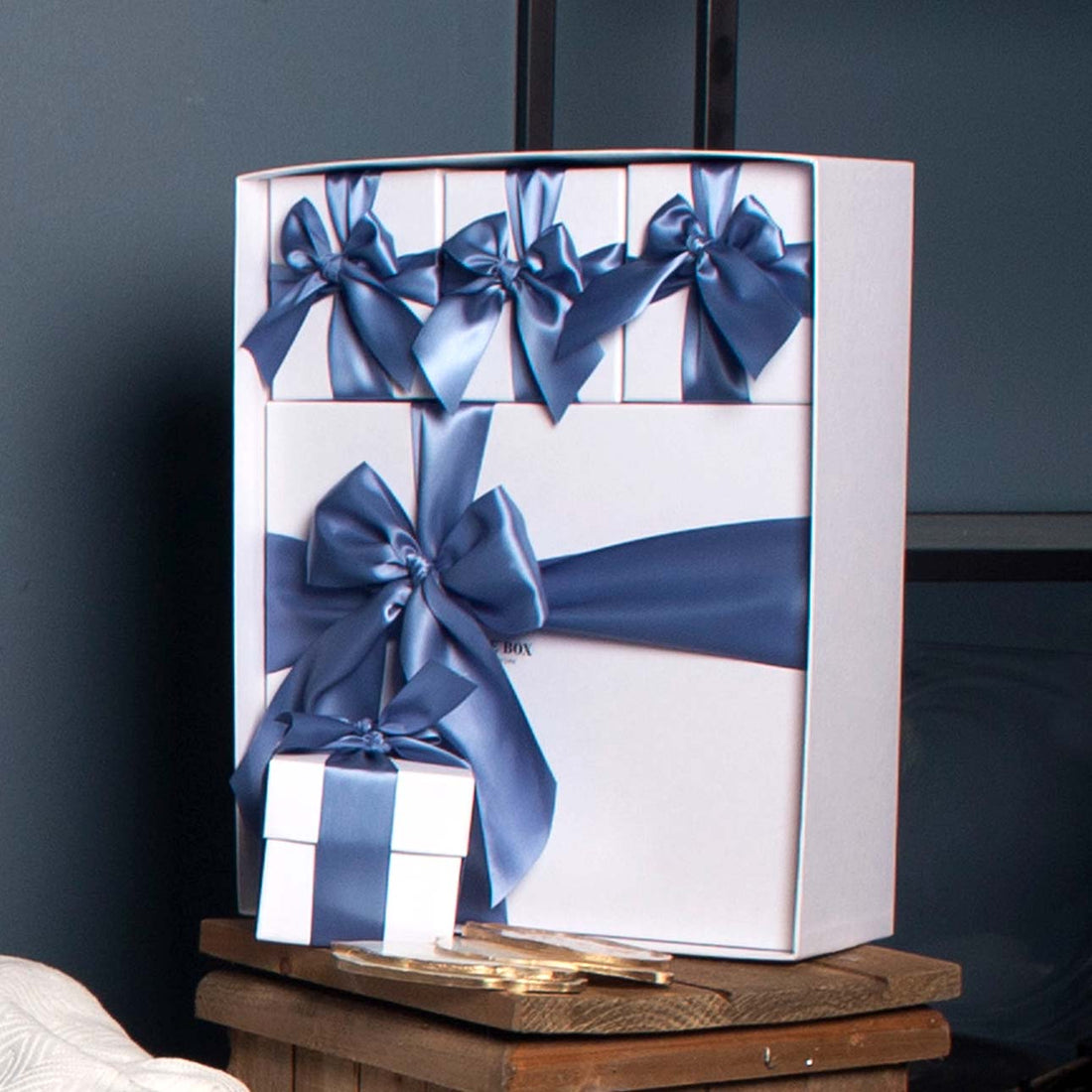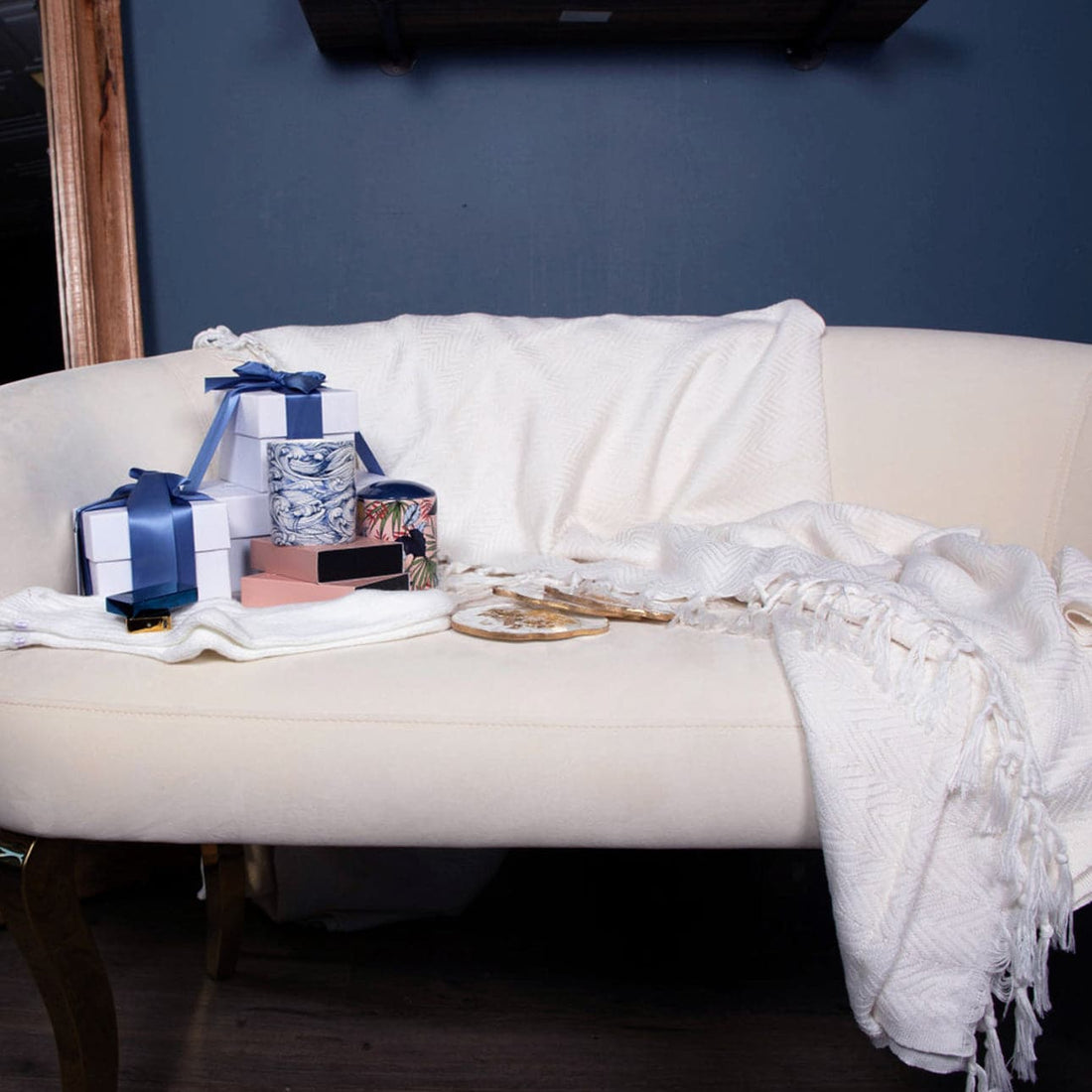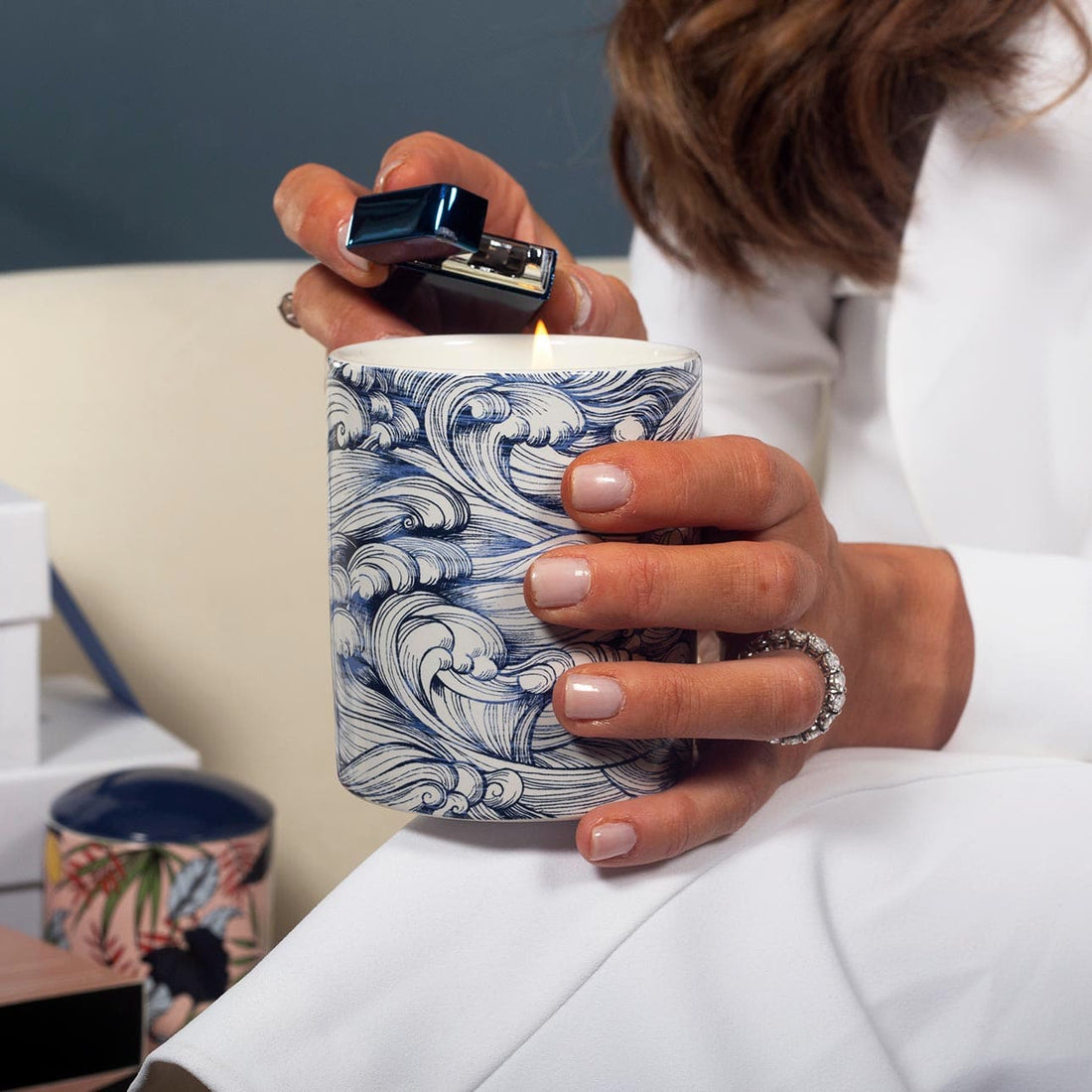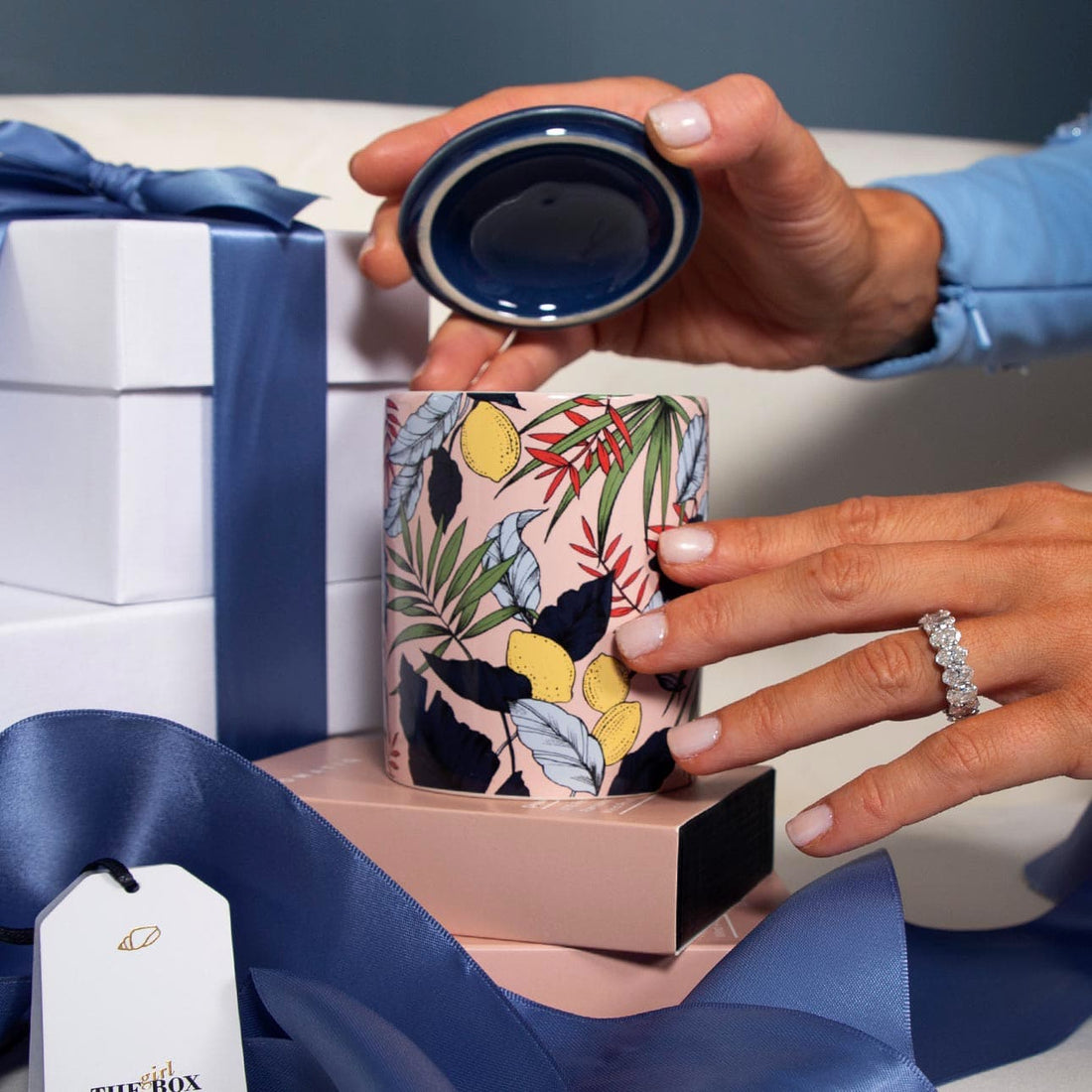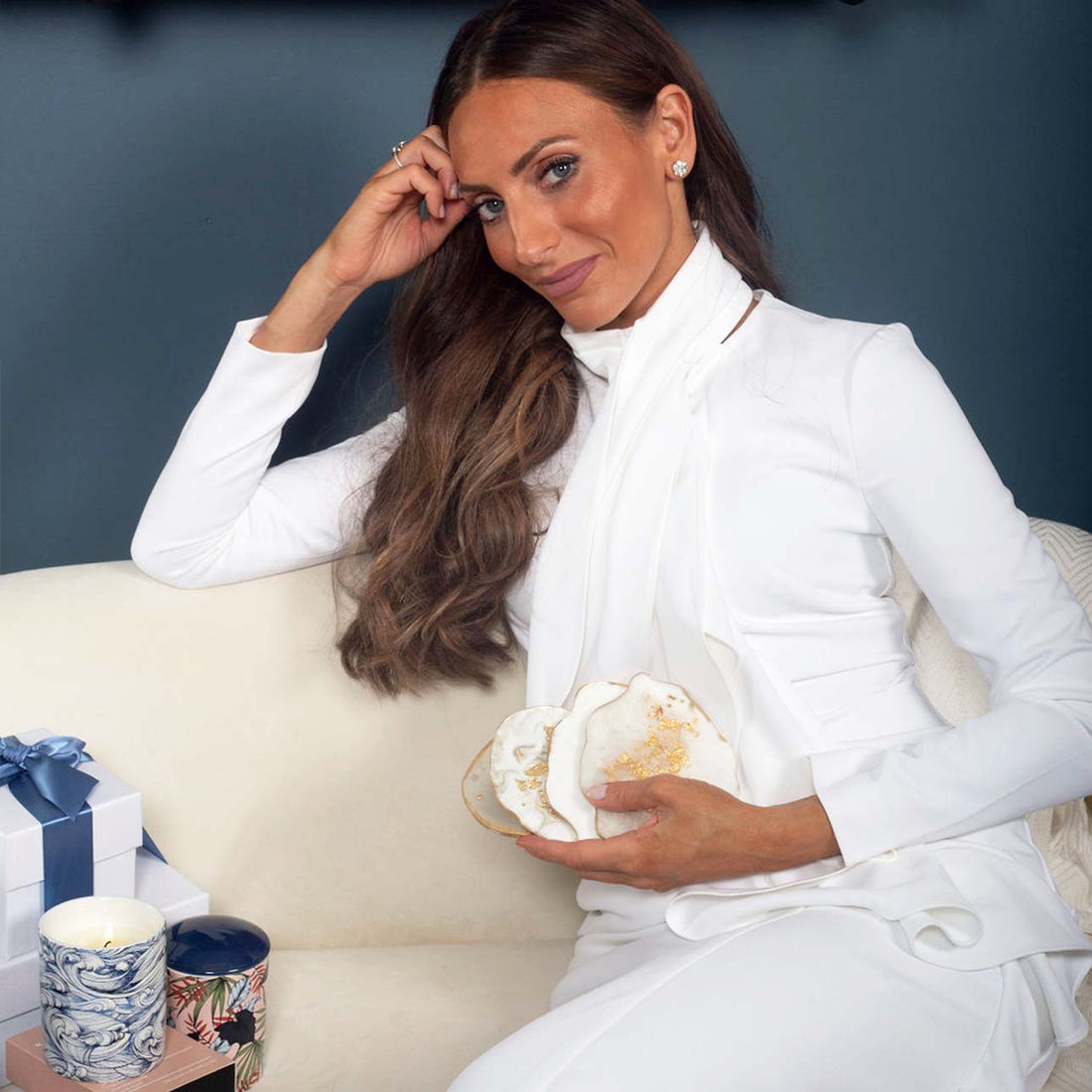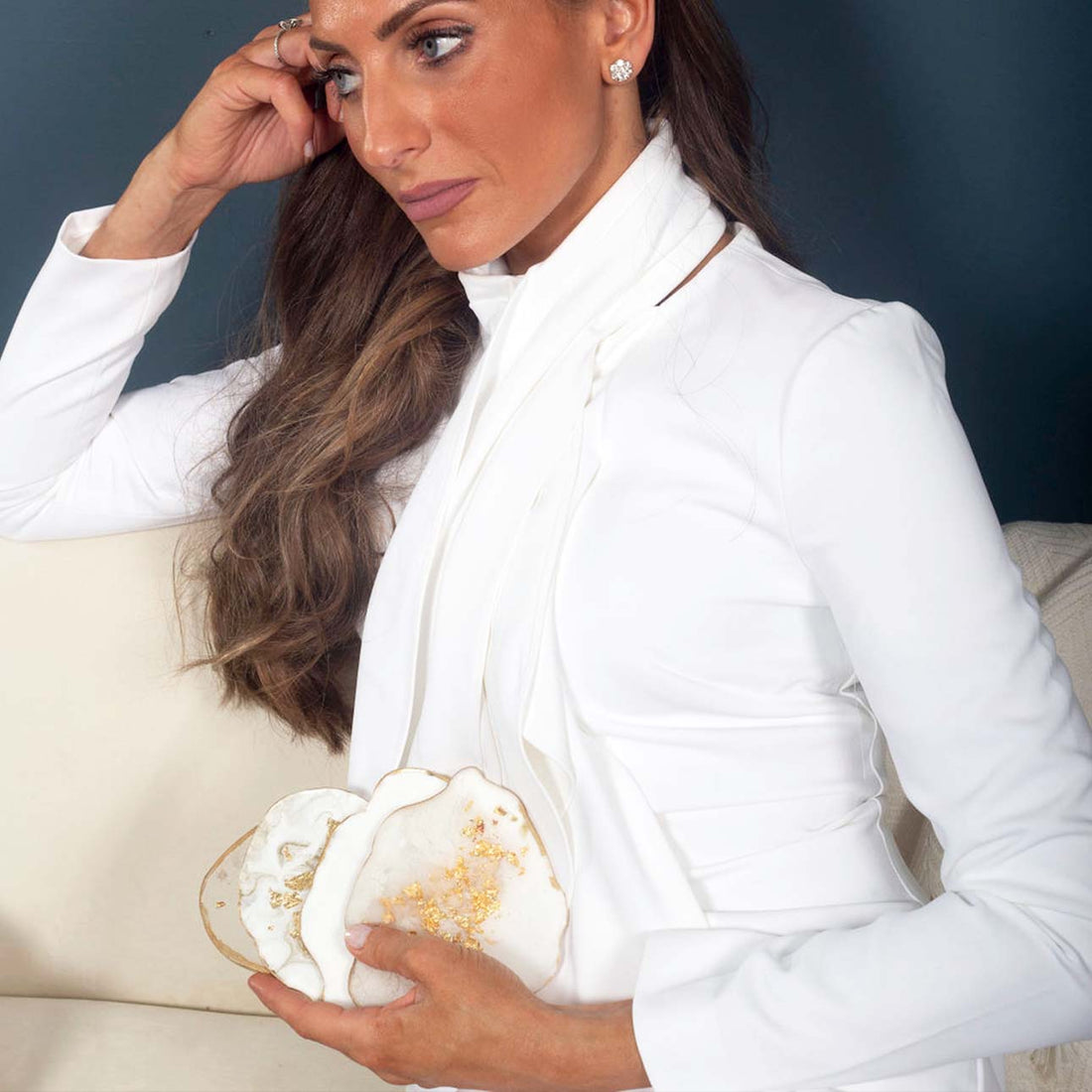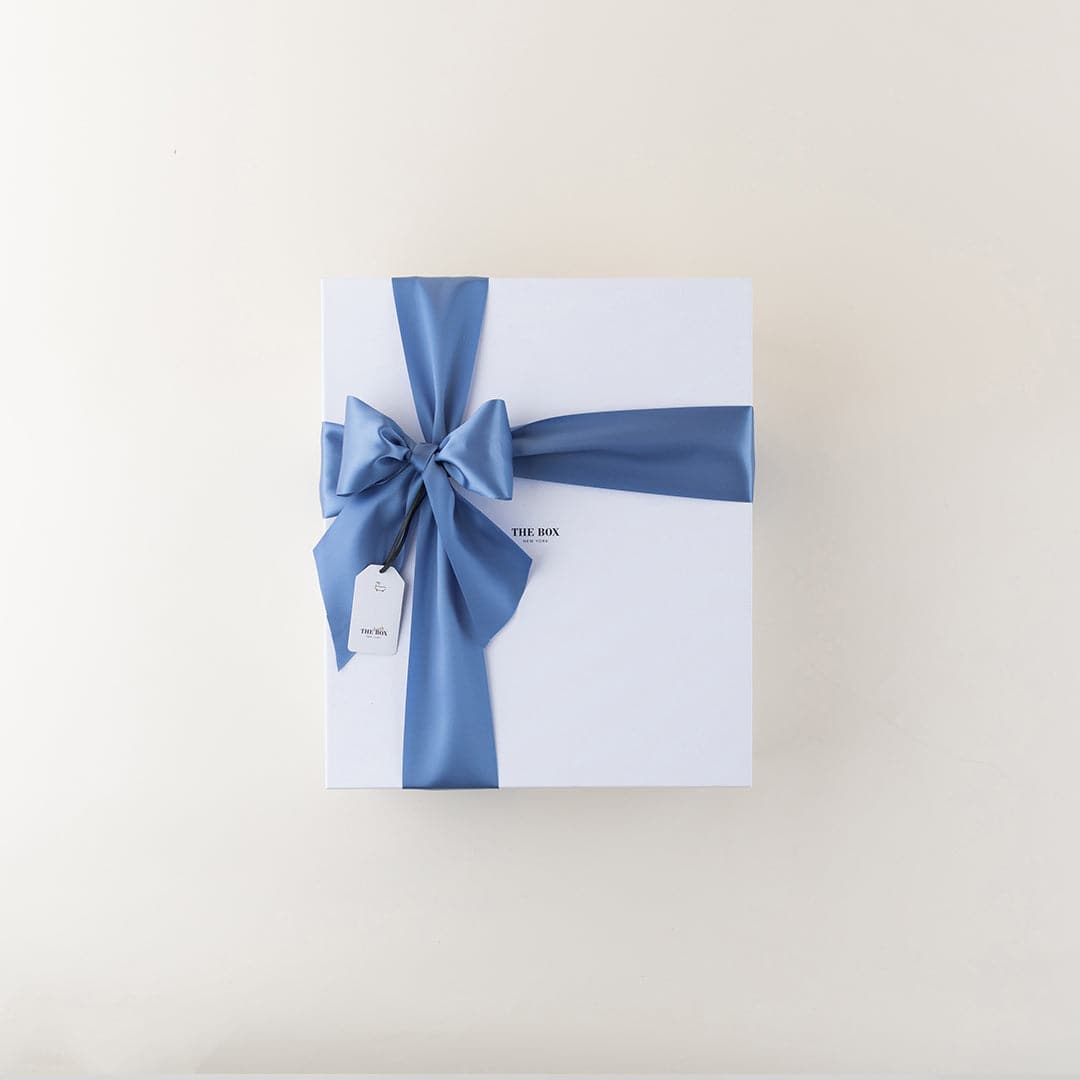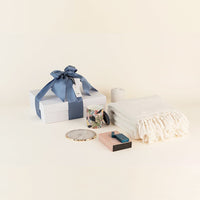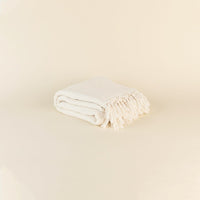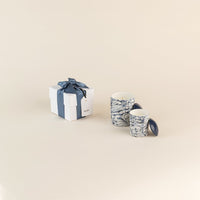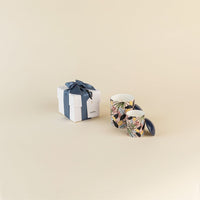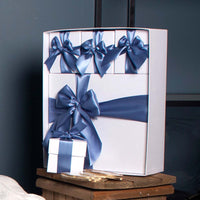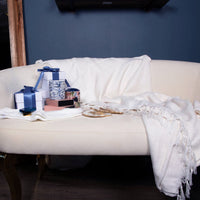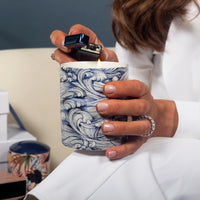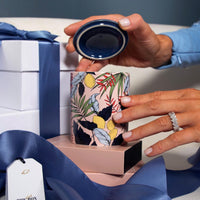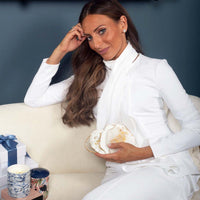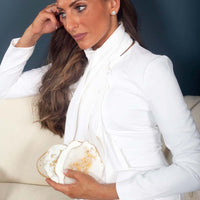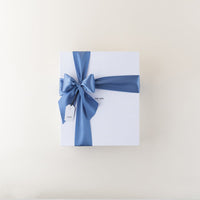 White Luxury- Cozy Essentials Gift Box: Deluxe
Free shipping for all orders
Live customer support during business hours.
Who is this gorgeous gift for? your stylish hostess, your designer obsessed girlfriend; your classy mom; your soon to be fiancée; your high-end elegant client or service professional - excellent for clients of luxury realtors & professionals
What's the occasion? they're hosting; they just moved or bought a house; they've started working from home; she needs some TLC
What's inside? Peshtemal throw, patterned ceramic candle with lid, luxury lighter, ultimate cozy socks & ultimate luxe agate coaster tray... But really, it's our gorgeous silk ribbons & designer gift experience that will wow them!
This gift arrives boxed in our deluxe gift box; a huge 16x18 gift box with 4 boxes neatly lined up inside. It includes gold foil stamped hang tags, a menu describing the gift contents & notable details, a care instructions card and your choice of handwritten message. Happy gifting!
Herringbone Peshtemal Throw; handmade: This luxe decor piece is the undisputed star of our home gifting collection. Exquisitely handwoven using traditional Anatolian loom work; by a Turkish matriarch supporting her tribe with her artisanry.
Painted Ceramic Candles; by L'or de Seraphine: Uniquely designed with patterns and color palettes of internationally awarded design houses; these candles lend warmth & style to the ambiance and design of your home.
Dual Arc Lighter; by Nomatiq: Gorgeous blues beautifully coordinate with the painted ceramic candles and serve as decor when not in use.
Gold Edged Agate Coaster Tray: mined in Argentina: Edged in 24K gold, this luxe piece serves as a candle holder, small tray or coaster.
Ribbed Lounge Socks in Soft Grey; by TheBoxNY: Luxuriously soft & warm, the perfect cozy sock.
Raw Edged Dyed Silk Ribbon: Repurpose as hair ribbons, floral ties & decor around the home.
Textured Fine Linen Gift Boxes, by TheBoxNY: Reusable as a beautiful storage option for keepsakes, these designer gift boxes look beautiful styled on open shelving.
Curated Selection
Every gift box contains a handpicked selection of the finest products, ensuring quality and excellence in every box.
Packaged with love
We believe that gifts are like people. Infuse them with love and they will transform into something beautiful.
Hassle-free
Select. Send. Smile. It's that easy.
Our past clients