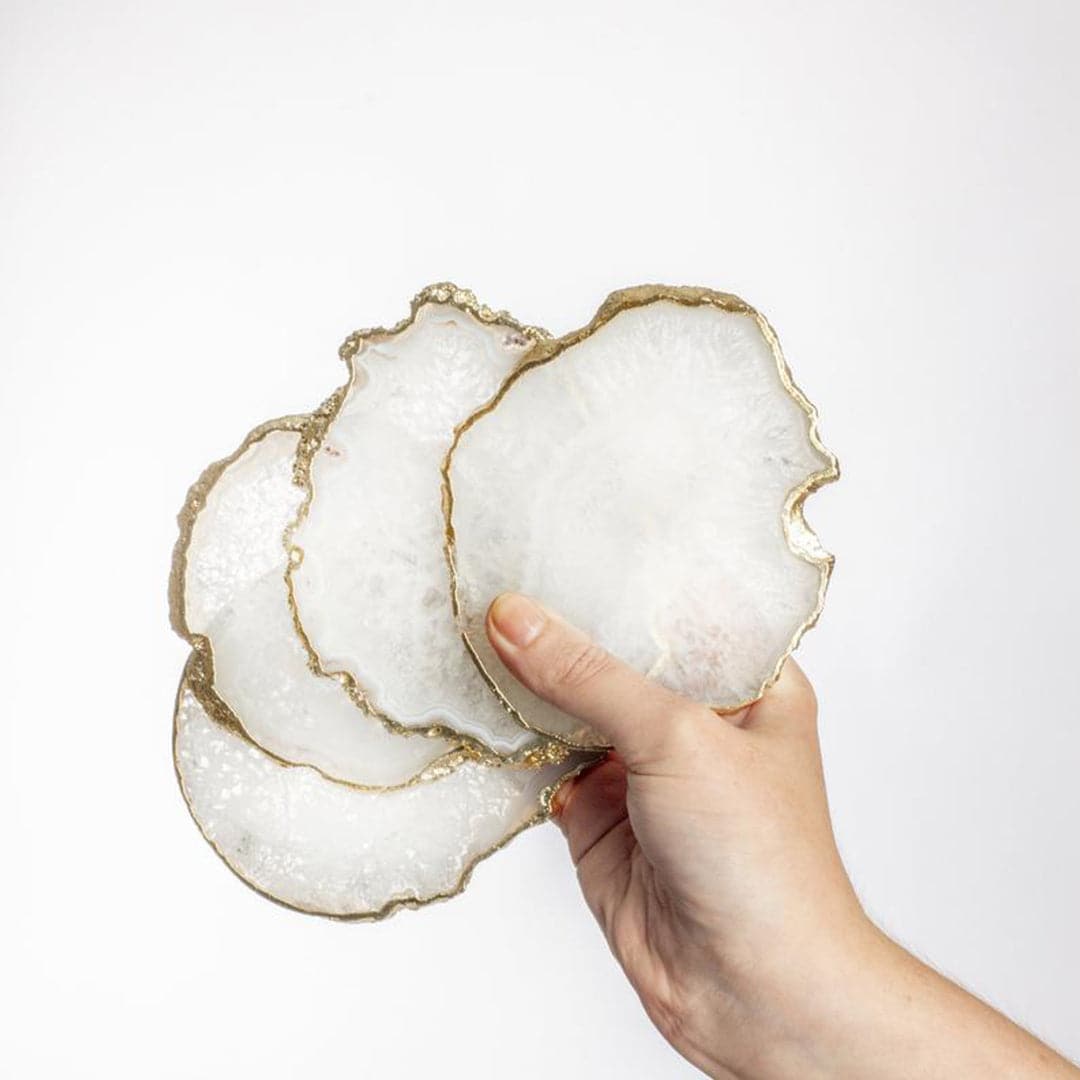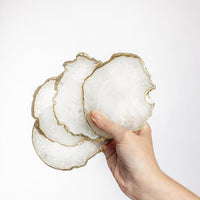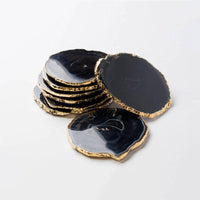 Gold Edged Agate Coaster Gift Set
Free shipping for all orders
Live customer support during business hours.
Who is this gorgeous gift for? your stylish hosts, your designer obsessed friends; your classy mom; your soon to be fiancée; your high-end elegant client or service professional - excellent for clients of luxury realtors & professionals, as well as couples and home gifts.
What's the occasion? they're hosting; they just moved or bought a house; they've started working from home; needs some TLC, holiday gift
What's inside? Set of 2 or 4 ultimate luxe agate coaster trays... But really, it's our gorgeous silk ribbons & designer gift experience that will wow them!
Gold Edged Agate Coaster Trays, Black & White: mined in Argentina: Edged in gold, this luxe piece serves as a candle holder, small tray or coaster. Larger than ordinary coasters at an average size of 5-7 inches in diameter; this is an elegant & substantial decor piece.
Textured Fine Linen Gift Box, by TheBoxNY: Reusable as a beautiful storage option for keepsakes, these designer gift boxes look beautiful styled on open shelving.
Curated Selection
Every gift box contains a handpicked selection of the finest products, ensuring quality and excellence in every box.
Packaged with love
We believe that gifts are like people. Infuse them with love and they will transform into something beautiful.
Hassle-free
Select. Send. Smile. It's that easy.
Our past clients