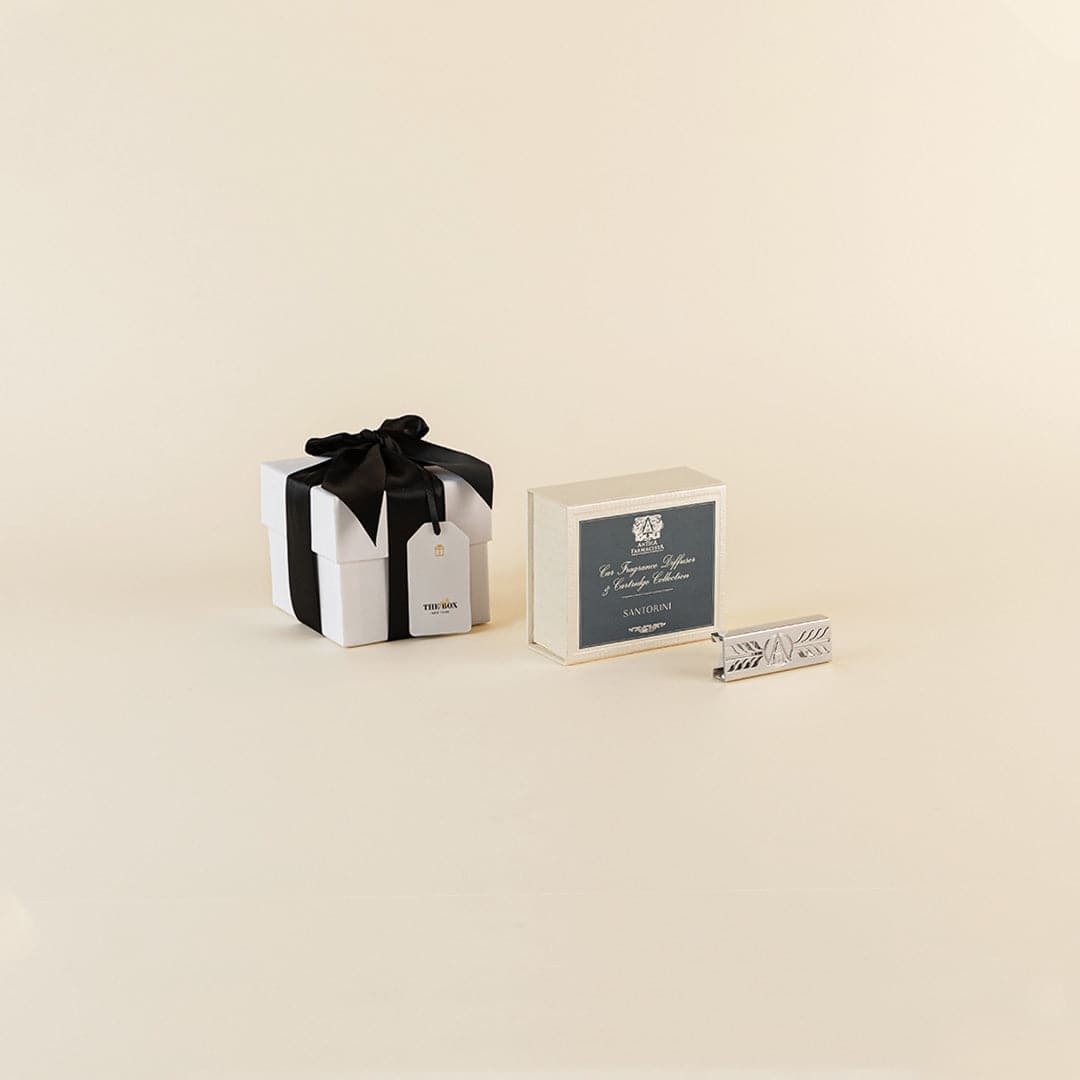 Ultimate Car Scent Gift Box
Free shipping for all orders
Live customer support during business hours.
Our mini line is the perfect way to try your hand at gifting with TheBoxNY and see what the buzz is all about!
Who is this for?: The perfect gift for the car-obsessed, this is a great gift for your designer obsessed guy or girlfriend, your classy parent, your soon to be fiancée, your high-end elegant client or service professional, anyone at your wedding party, that family friend or neighbor that babysat your kids...
What's the occasion?: your amazing proposal, holiday gift, she needs some self care time, thank you gift, he's working too hard, you need to apologize (shhh… we won't tell ;) ) client appreciation gift, professional corporate gift
What's inside?: Elegant car diffuser by Antica Farmacista… But really, it's our plush bows & designer gift boxes that will wow them!
Le Fragrance d'Ambiente in Santorini; by Antica Farmacista: This beautiful car diffuser will fill their vehicle with delicate fragrance while serving double duty as luxe decor. 
Fine linen gift boxes; by TheBoxNY: Packaged in our signature, hot stamped, fine linen gift box, with ink black ribbon bow & TheScentBox tag. Includes 1 small box, reusable as a beautiful storage option for keepsakes, or as a catchall around the house. 
Sara's Note:
It's the small things that make the biggest impact. Little details like the perfect bow, crinkly monogrammed tissue paper, signature foil stamped gift cards & tag; envelope the senses and heighten the excitement of unboxing this beautiful, miniature box... These create indelible memories of the most unique, thoughtful gift they are sure to treasure. 
Curated Selection
Every gift box contains a handpicked selection of the finest products, ensuring quality and excellence in every box.
Packaged with love
We believe that gifts are like people. Infuse them with love and they will transform into something beautiful.
Hassle-free
Select. Send. Smile. It's that easy.
Our past clients