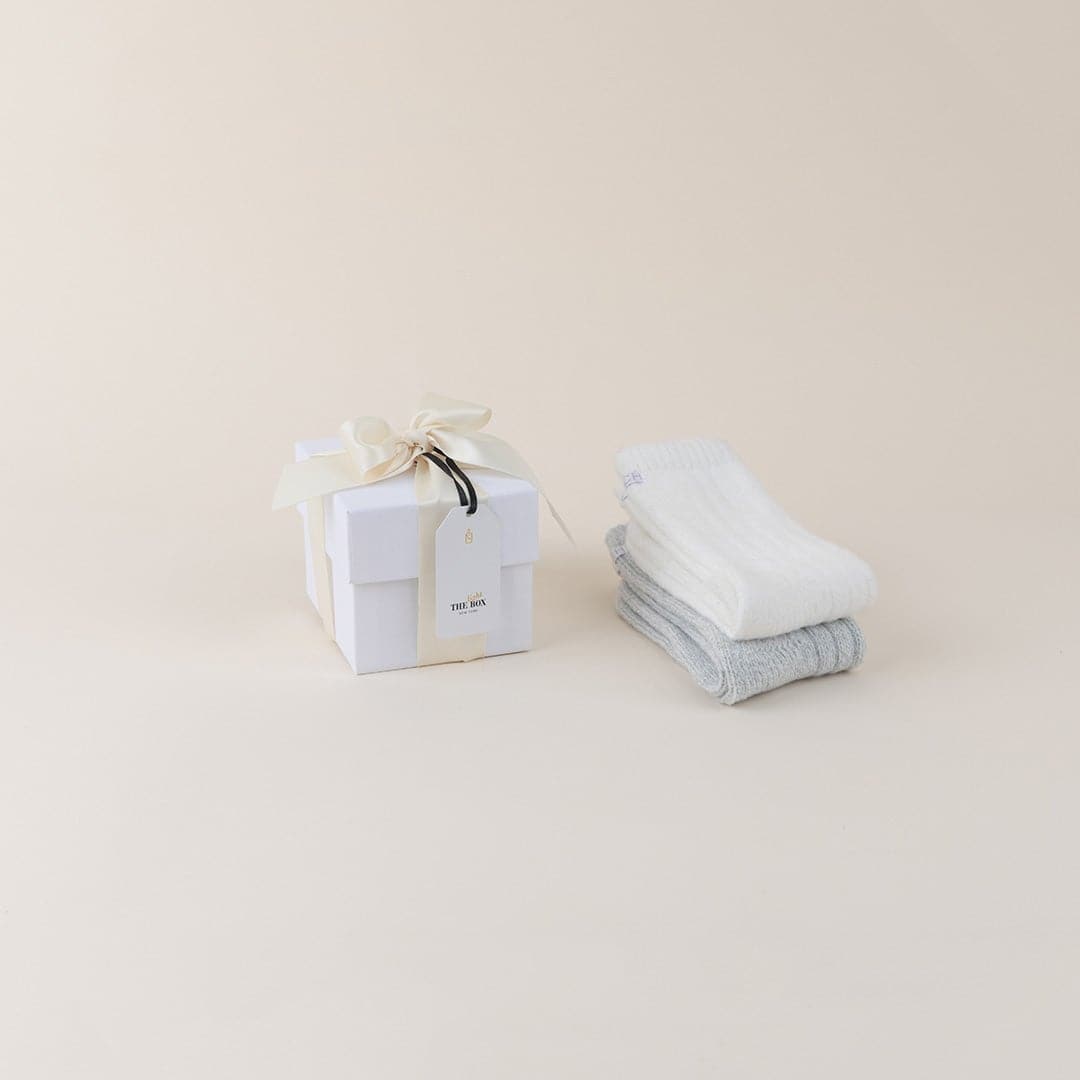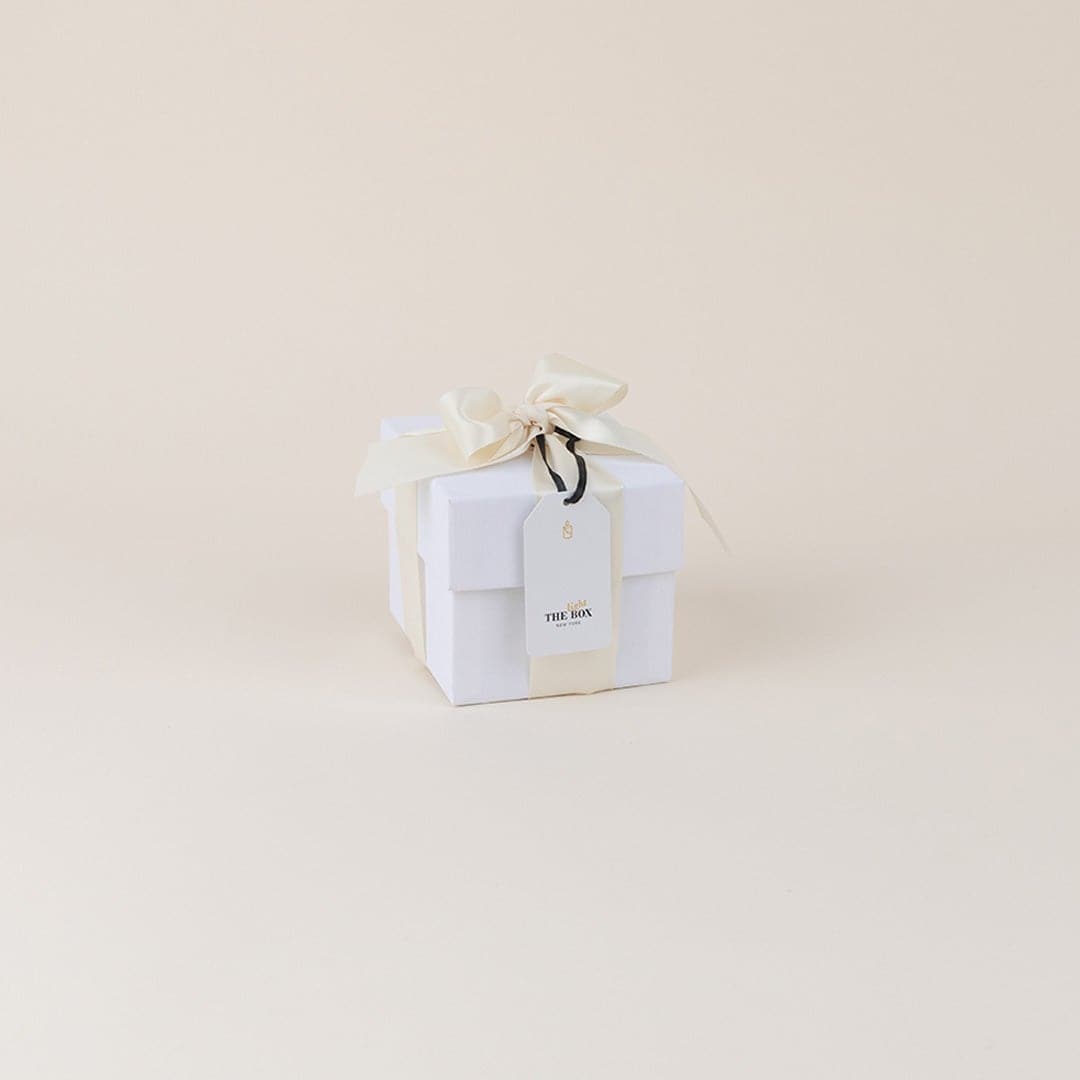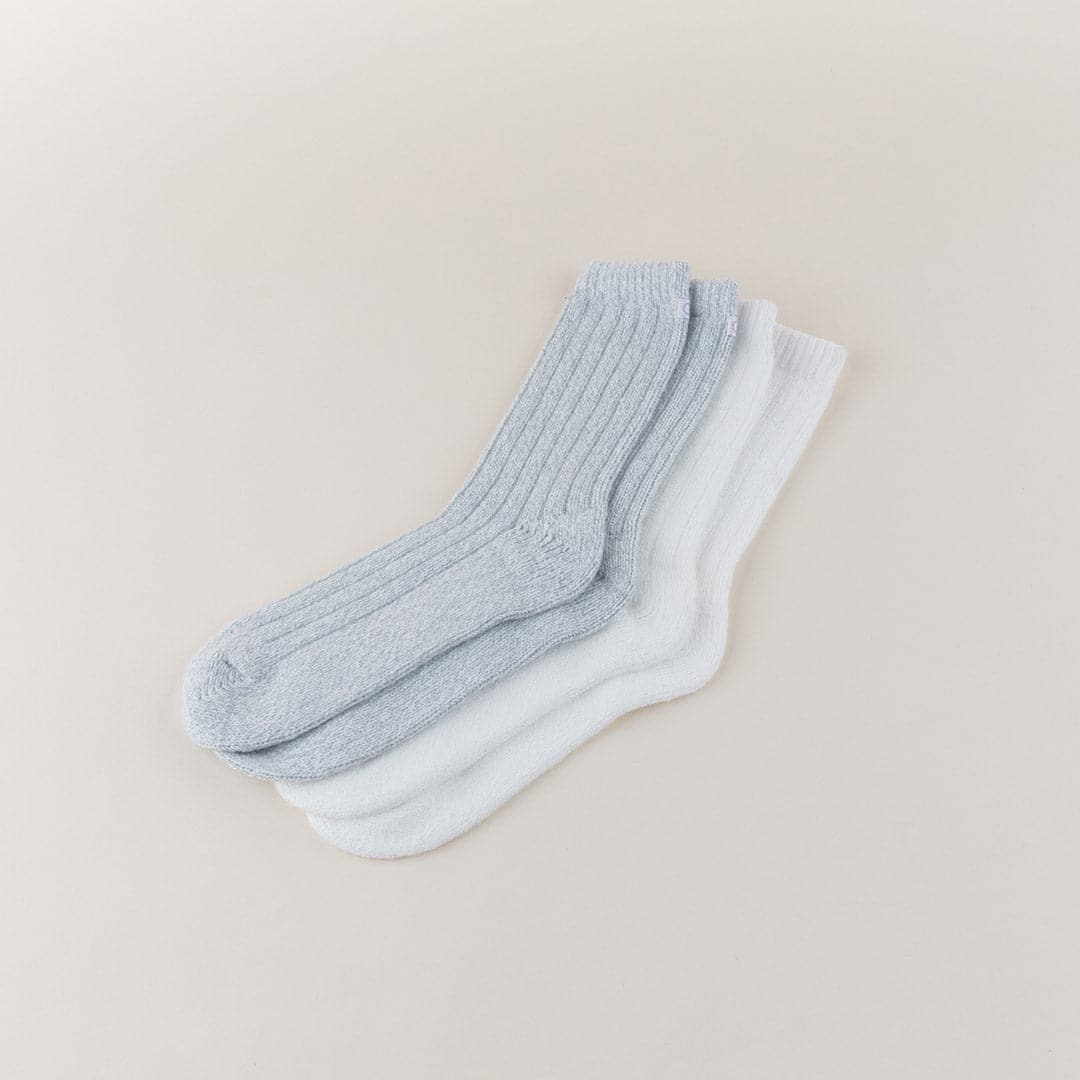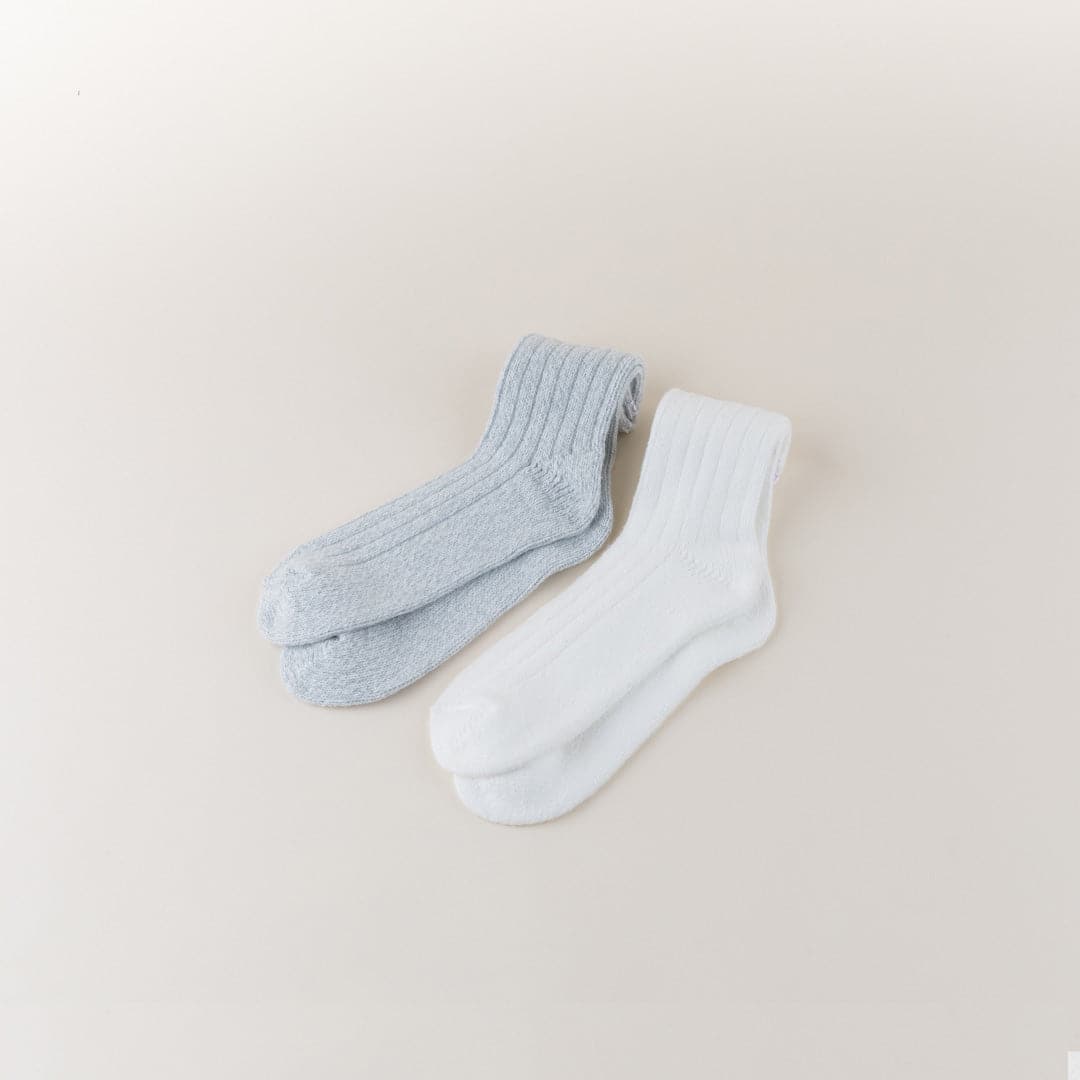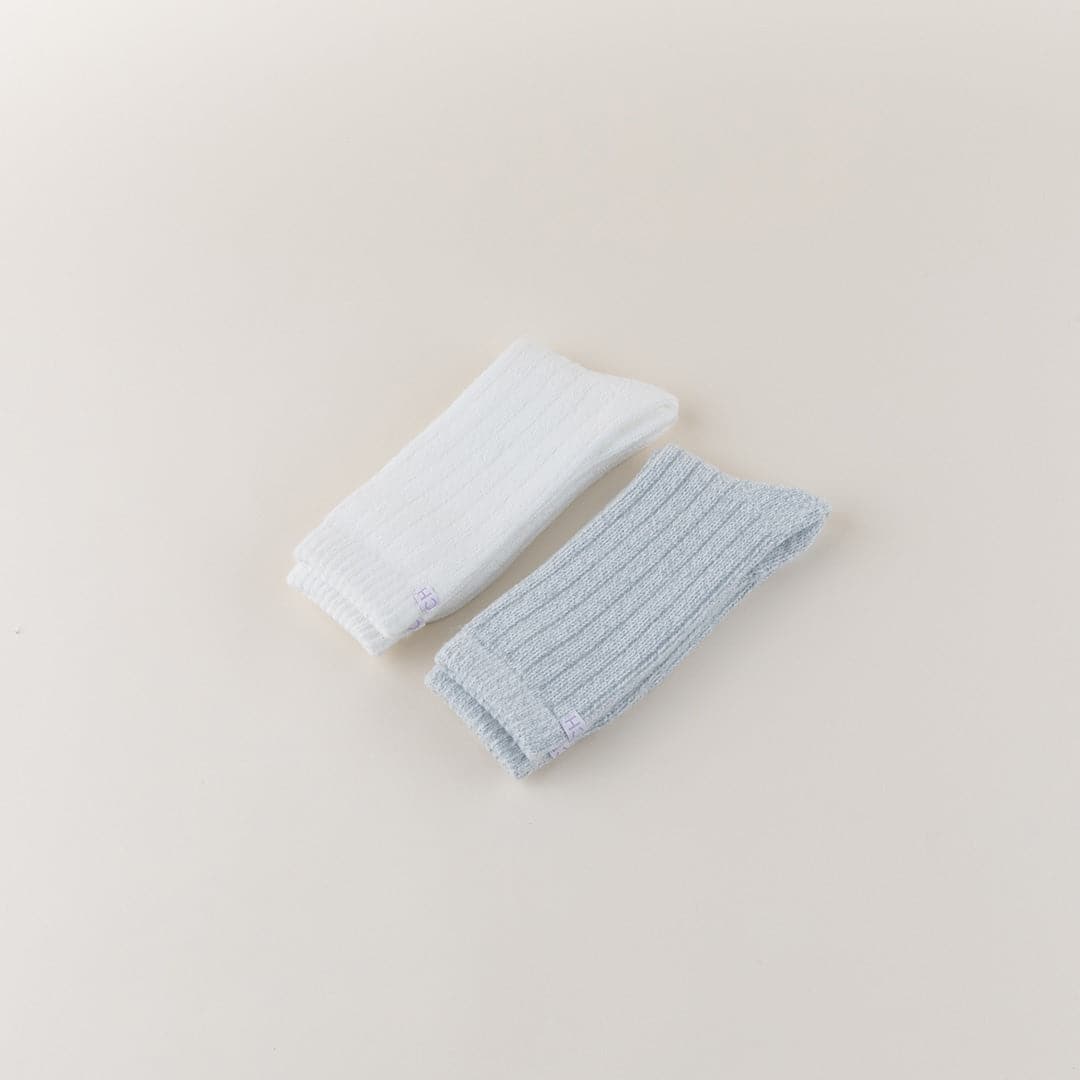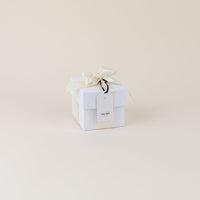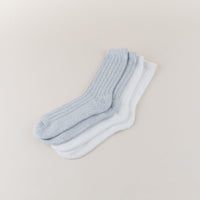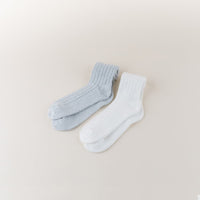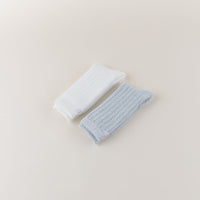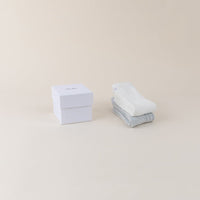 Ribbed Lounge Socks Gift Box
Free shipping for all orders
Live customer support during business hours.
Our mini line is the perfect way to try your hand at gifting with TheBoxNY and see what the buzz is all about!
Note: only white available 

Who is this for?: your designer obsessed girlfriend, your classy mom or grandma, your soon to be fiancée, your high-end elegant client or service professional 
What's the occasion?: holiday gift, she needs some self care time, thank you gift, she's working too hard, you need to apologize (shhh… we won't tell ;) ) client appreciation gift, professional corporate gift
What's inside?: The absolute softest, coziest socks you've ever felt, we promise! … But really, it's our soft blush bows & designer unboxing experience that will wow her!
Ribbed Lounge Socks in Pure White; by TheBoxNY: Set of two amazingly soft, ribbed lounge socks. Luxuriously soft & warm, these are the ultimate cozy essential. 
Fine Linen Gift Box; by TheBoxNY: Packaged in our signature, hot stamped, fine linen gift box, with blush ribbon bow & TheGirlBox tag. Includes 1 small box, reusable as a beautiful storage option for keepsakes, or as a catchall around the house. 
Curated Selection
Every gift box contains a handpicked selection of the finest products, ensuring quality and excellence in every box.
Packaged with love
We believe that gifts are like people. Infuse them with love and they will transform into something beautiful.
Hassle-free
Select. Send. Smile. It's that easy.
I know it seems strange to rave about socks- but my friends all know I have a 'thing' with socks. I'm forever adding to my collection. Got these for my birthday as part of a larger, curated gift box (which was amazing, btw- I think it was called girl box)- and then I became so obsessed with these socks, I went on to buy them for all my friends for a virtual sleepover party during lockdown. It was the best. surprise. ever. Packaging was luxe, luxe, luxe. Totally worth it!
Our past clients